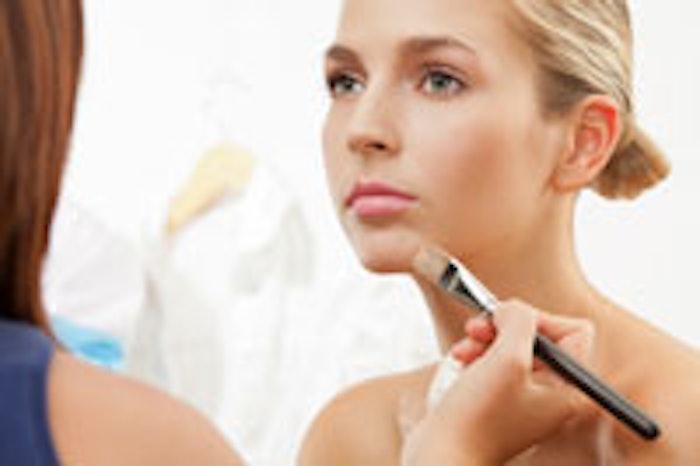 The color cosmetic category has grown slowly over the years (a mere 13% increase from 2008-13); however inspiration from the Asian market might be about to speed things along, according to new research from Mintel. BB cream, the popular product in the Asian cosmetic industry, has made its mark in America, as 2013 has seen a nearly 50% increase in product launches over 2012.
BB cream, which combines cosmetic and skin care benefits, currently has the lowest reported use among facial makeup products (29% of women report wearing BB cream, compared to 68% who wear foundation, 69% for blush, 64% for powder, 61% for concealer, 39% for primer and 39% for bronzer). However, use of this multifunctional cream is on the rise with 29% of women reporting any use in 2013 compared to 24% in 2012 (5% increase).
"The upturn of BB cream usage is consistent with the staggering increase of new product launches over the past year combined with strong marketing efforts designed to educate women about product benefits," says Shannon Romanowski, beauty and personal care analyst at Mintel. "The multifunctional benefits of BB creams are broadly appealing, as the majority of makeup wearers agree that multifunctional makeup saves them time, money and allows them to reduce the number of products they use. With the recent emergence of CC and DD creams, the market is sure to continue its upward trajectory."
Despite the flurry of activity coming from BB cream, mascara is the most frequently worn color cosmetic product according to 53% of Mintel respondents. Its portability and ease of use make it a staple for most women. While mascara has the highest reported usage, it seems many women rely on numerous items as part of their makeup routine. Lip gloss (48%), lipstick (45%), eye liner (45%), foundation (45%), blush (43%), eye shadow (42%), and powder (40%) all have similar regular use rates.
The "splurge vs. save" mentality is evident for the majority of women in this category, especially young women (18-24). Some 40% of 18-24 year olds say less expensive products work as well as expensive ones versus 34% of all respondents. In addition, 47% of young women report buying some color cosmetic products at mass retailers compared to only 31% of all age groups.
"Tighter budgets and lower levels of disposable income tend to drive more budget-conscious behaviors," adds Shannon Romanowski. "Young women will pay for quality when warranted but will also save on lower-risk items like mascara or lip products in order to justify higher-priced purchases."