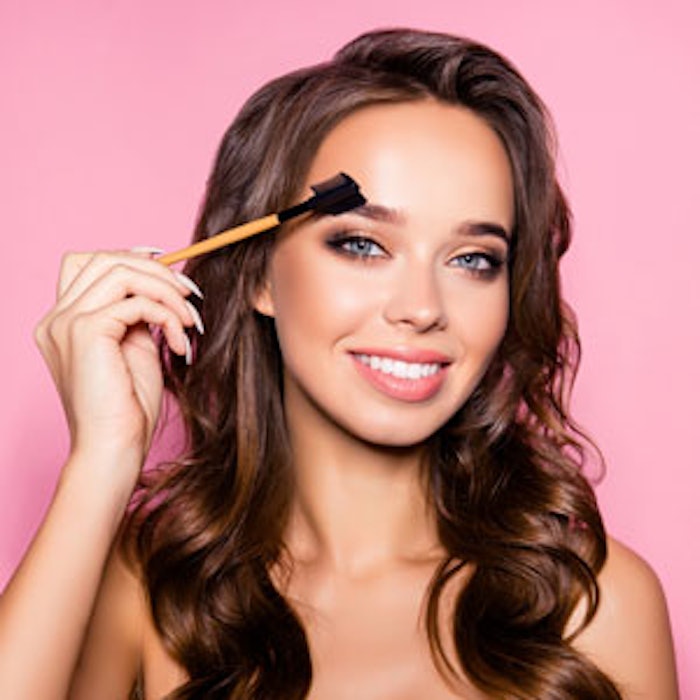 Say hello to the latest brow craze that might not be what you expect. "Soap Brows were one of TikTok's biggest beauty trends of this year," according to an article by Pop Sugar, as well as a report from Stylight Insights that claims Google searches for the term increased by more than 300% in November alone. The site also saw 1,000 percent more interest in its soap and eyebrow brush categories in the last month. The video app also introduced a multitude of other trends including eyeliner hacks, Euphoria-based makeup and various new product discoveries. 
As for "soap brows," they are exactly what they sound like. The trend quite literally uses a bar of soap to achieve a natural, bold brow. To perform this shaping technique, you'll need soap, and a brow spoolie. Coat the spoolie in soap and brush your brows in the intended direction. The soap will act as a brow gel, but appears to be easier to shape with and keeps hairs in place for longer periods of time. 
Find TikTok examples of this technique here.