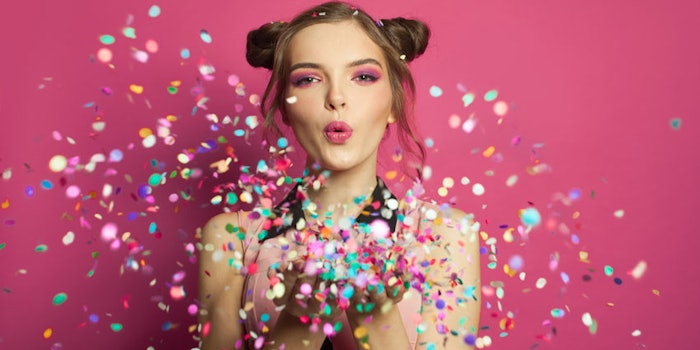 Whether we like it or not, the COVID-19 pandemic has changed the world, and subsequently, it's impacted the trends we will be seeing from consumers entering the new year. Yelp recently released its forecast for 2021 based on 21 million reviews in 2020. Yelp's data science team reviewed the data to find keywords and phrases that are indicative of further growth into the new year. They covered topics from beauty to travel to find the top trends in each section. 
5 Beauty Trends in 2021
Beauty businesses have remained resilient against quarantine in 2020, with offerings like virtual consultations, to-go hair kits and mobile treatments rising throughout the year. Going into 2021, safety and cleanliness will remain top of mind for consumers when it comes to their beauty needs. 
1. DIY and at-home facials. As consumers became antsy in quarantine, it looks like they may have taken it out on their hair. Color-correcting was up 29% in 2020, and it's predicted that more hair fails are ahead as people continue to bravely attempt at-home dos. 
2. Acne treatments. Maskne was a big issue in 2020, with masking mandates causing people to break out. However, poor dietary choices, increased screen time and elevated stress levels definitely had an impact as well. Hormonal acne and maskne were top searches, with hormonal acne being up 104%. Unfortunately, this skin issue isn't expected to go anywhere entering the new year, and it will continue to be a hot button for trends. 
3. Melasma treatments. Yelp searches for treating melasma also increased (up 58%). With many consumers continuing to work from home and increasing their screen time entering the new year, it's predicted that many will seek out dermatologists to help with this condition. 
4. COVID-19 safety protocols. From temperature checks to plexiglass dividers, many spas and salons took extra care when they finally were able to reopen their doors. These safety protocols will remain a priority entering 2021. Nearly 80,000 beauty businesses have adopted features on their Yelp business pages showing the safety measures they're taking to protect consumers against potential coronavirus transmission. 
5. Zoom face. The increase in people seeing themselves on business video calls has left many consumers searching for elective cosmetic procedures. More specifically, consumers were looking to address issues like crow's feet, jawline filler and nose jobs, and consumer's interest in plastic surgery rose 20%, with many taking the extra time at home to heal. 
5 Wellness Trends in 2021
If COVID allowed consumers anything, it allowed them to get creative with their free time, and many Yelpers began to partake in physically distant hobbies.
1. Sports. For those interested in socially distant sports, tennis became a popular go-to as it provides a full body workout from a distance. Consumer interest in tennis was up 14%, and in big cities this number was even higher (e.g., Las Vegas up 59%, New Orleans up 49% and Savannah up 43%). In addition, consumer interest in golf increased 37%, and as the year progressed it continued to prove to be one of the more popular outdoor sports consumers could play. 
2. Social biking. Biking groups became a safe way to be active while having human connection during 2020. Interest in bike shops rose 90% in 2020, and it's expected to continue climbing in the new year. 
3. Roller Skating. This particular activity was hard to ignore as it grew in popularity on social media and beyond. Consumer interest in skate parks was up 62% and skate shops was up 50%. Both roller skating and skateboarding are predicted to rise as they allow people to get out of the house, exercise and express themselves.
4. Drive-in movies. Drive-in movie theaters took a big turn this year due to restrictions on large gatherings. This activity provides a safe and socially distant way to have weekend parties, and consumer interest in drive-ins was up 233% in 2020.  
5. Family time. The review mention rate for fertility and family planning was up 28%, which suggests that children are top of mind for many consumers. Another family addition that rose this year was pet adoptions: Consumer interest in breeders was up 57%. 
3 Travel Trends in 2021
Travel was a hot button issue in 2020, and many consumers had to cancel trips and discover the beauty of their own backyard when it came to "traveling." As such, people started embracing "lake life," with boat dealer searches increasing 33% and boat charters up by 26%. Many consumers had traveling responsibly at the top of their to-do lists this year, which opened the gateway for a few trends. 
1. The great outdoors. From Acadia National Park to Yellowstone to Grand Teton, consumers embraced the great outdoors and nature in 2020. For 2021, expect this trend to continue as people check more public parks off of their travel bucket lists. Consumer interest in RV dealers was up 17%, and the rate of review mentions at state parks was up 85%. 
2. Wine country. Wine country was still at the top of the list as consumers planned getaways in 2020. Local wine tourism was up by 39% in Seattle, 25% in Dallas and 28% in Washington DC. 
3. Glamping. This is one of the biggest travel trends of 2020, as it provides an easy way to discover new destinations and remain socially distant. Review mentions of glamping was up 73% in 2020, and it was most popular in the emergence of cabin and cottage rentals.