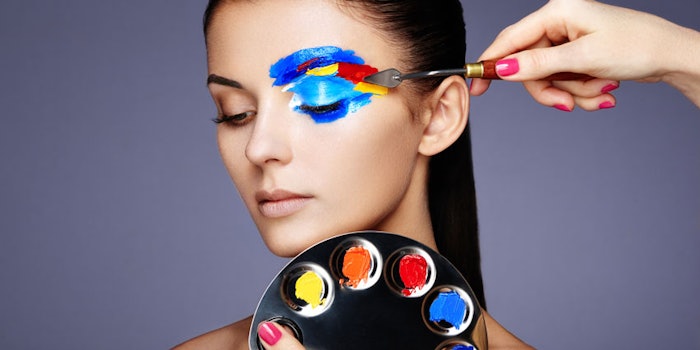 Even though we aren't seeing anyone right now while in self-isolation, that is not stopping some amazing beauty trends from coming through. We have the top beauty trends that you can expect to see once quarantine is all over. 
Trend 1: Blocked Colors 
This trend will come through in a few ways. One way to look for them is in bold eyeshadow statements that cut out the blending and appear as blocked colors on the eye.1 The other way you can expect to see this trend is through colorful eyeliner looks. Expect to see these colors in shades of bright pink, blue, yellow and more.2
Trend 2: Bold or Vinyl
When it comes to the lips out of quarantine, you can expect to see incredibly bold lips in reds, oranges and pinks. Bold lips is always a trend on the runway with glitter lips even being seen recently.1
However, the other big lip trend is on the exact opposite spectrum of this. The other trend is called vinyl lips where there is a sheer tint between a lipgloss and a lip balm.2 There will be no in between when it comes to lips after quarantine. Expect to see either a sheer tint or big and bold.
Trend 3: Silky Skin
The skin trend has gone from incredibly dewy glass skin to more of a creamy skin, with makeup following suit. Now, expect to see the skin looking like a cross between a dewy and matte finish, also referred to as a satin finish.2
Trend 4: Soft and Berry
While the bronzer trend is going to go for a much softer look, complementing the silk skin trend, expect to see blushes come out in berry tones. Expect to see sunkissed skin with soft berry blushes. Berry blushes will be especially popular in cream formulas, as they make it easier to gradually build the color. 
Reference