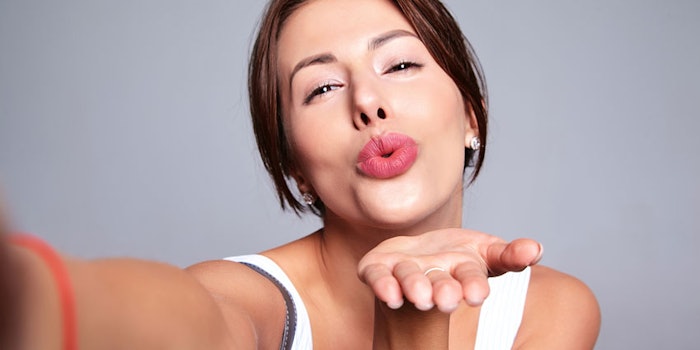 The skin positive movement has taken a new turn with #RosaceaNoFilter. This movement had previously started in 2015 when a Em Ford created a YouTube video showing the negative stigma that came with going makeup free at the time. For a time, the movement solely focused on helping people who experience acne feel more comfortable in their skin and showing their acne.
In April, the movement took on a new approach by discussing and showing rosacea-prone skin. While the skin positivity movement started off to address unrealistic skin expectations, the #RosaceaNoFilter social media movement hopes to address and end the stigma that surrounds the skin condition. 
Starting the Movement
Galderma, a skin care company that works to treat a range of dermatological conditions, began the movement in April 2019 during Rosacea Awareness Month. The company extended its commitment to understand beyond the visible impact of rosacea with the 2018 global report Rosacea: Beyond The Visible. The report discussed the emotional, psychological and societal impact that rosacea can have.
Galderma also found that many patients would lose faith in the chance of successfully treating this condition and would opt for short-term treatment approaches instead. In the report, approximately 82% of people surveyed felt that their rosacea was not fully controlled, 55% said it impacted their work productivity and 86% discussed changing their behavior to avoid triggered flare ups, which caused a strain on their everyday lives. 
Bringing in Social Media
Following their success from their disease awareness campaign, Galderma took it a step further to social media. The company partnered with top rosacea influencers to launch the social media awareness movement with the hashtag #RosaceaNoFilter.
Galderma hopes that this movement can continue the conversation about rosacea and the true burden it can cause people who suffer from it. The company hopes that it will encourage patients to share their personal stories and struggles with the skin condition and feel empowered to speak up about the condition. This movement has taken on another life with also helping patients to understand that they are not alone in struggling with rosacea.