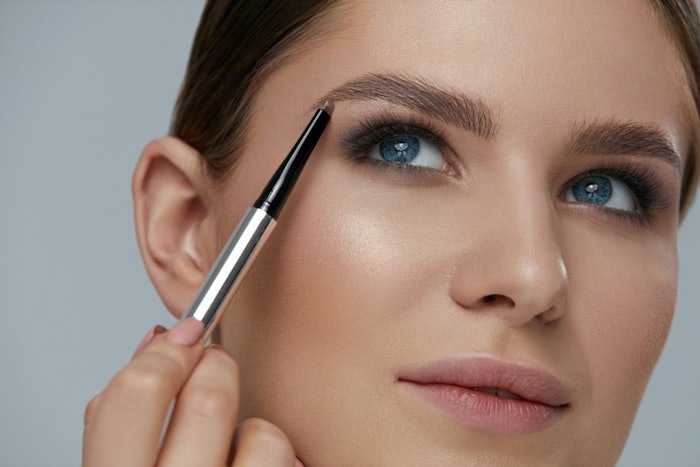 How many clients (or even people in general) do you know that just have great brows, without having to do anything to them? If you said more than one, I would be shocked. Most of us have to do something, if not many things, to make our brows look great. Luckily, we are in an industry that has THE BEST products to achieve brow perfect, and we as their trusted esthetician are just the people to guide them in their journey. Although brow products are not one size fits all, here are some of my favorite products for brows that wow.
Brow Lamination Kit
Brow laminations has grown tremendously in popularity over the past few years, as it is a service that is quick, impactful and affordable. And there is no one that does brow lamination better than RefectoCil. Check out its Brow Lamination Kit and get everything you need to perform this 10 minute service. Plus, it is great to tame unruly brows with the male clientele.
https://www.refectocileducation.com
Brow Minimalist Kit
For clients who want better brows but aren't yet ready to book a service like microblading or lamination, this is a great little kit from Chella. Included are its defining gel and pencil, two products that are relatively simple to use by any client and a great addition to their purchase at check-out.
Pre-inked Mapping String
In a recent brow shaping demo I was watching, the artist used brow mapping string to effortlessly and accurately map the perfect brow. I think this is a tool that should be in all brow artist's toolbox, so look into brow mapping string, if you haven't already. They traditionally come in black and white, and Brawna Beauty even offers its Pre-Inked Mapping String in pink!
Eyebrow Enhancing Serum
We can fill in brows all we want, but what are we doing to enhance their strength and improve the skin underneath for better growth? RapidBrow Eyelash Enhancing Serum contains proteins, peptides and nourishing ingredients to improve brows in as little as 60 days.
Lycojet Eyebrow Hot Wax
Could you use most of your hard waxes to wax the eyebrows...sure, but would you want to if you found a wax specifically formulated for eyebrows to deliver greater precision and less pain? I am guessing no. This wax was made for eyebrow sculpting, with the ability to remove hair as short as 1 mm. Plus, calendula and chamomile help calm the skin. https://lyconusa.com/