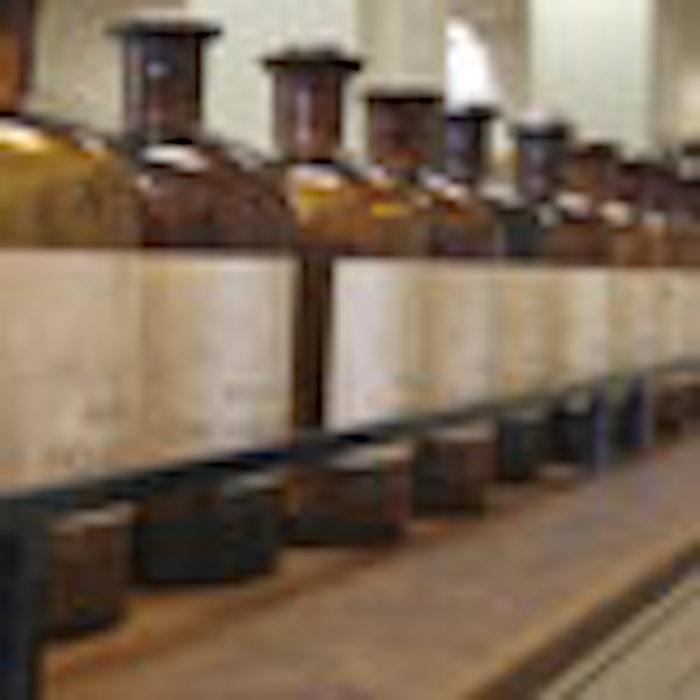 With 2012 in full swing and with a more optimistic economic outlook still on the horizon, now is the time for every member of the skin care industry to work together to make sure that the field is indeed poised for growth.
In recent years, both niche skin care brands and spas have been hit hard. Product development costs have increased, brand competition has led to market bloating and skin care facilities have been challenged by reduced consumer spending. To combat these challenges, one solution is channel exclusivity.
Exclusivity is difficult for a skin care brand. If a publicly listed professional brand commands $120 million wholesale in total revenue a year while another top public beauty brand brings in $3 billion, then the earnings gap between the spa industry and other channels of distribution becomes grossly apparent. When the industry does not command top dollar, it becomes difficult for the professional skin care field to reach the next level.
Nowhere is this more apparent than in the pattern of emerging brands initially professing exclusivity before branching into other channels of distribution. As these brands expand, spa professionals routinely drop them for other professionally exclusive lines. Without adequate growth support from the professional community, the cycle continues, much to the frustration of both spa professionals and the industry at large.
Considering that retail and direct media sales are projected to grow substantially as consumers look for total wellness programs, growth projections for the spa sector and its counterparts lag behind. Both retail and direct channels have embraced each other to their mutual benefit. Yet, the professional channel has been slow to partner with other channels and, consequently, has not benefited from such distribution synergies. Just compare the dollars spent on development by business sector: $12.8 billion in spa, $20 billion in cosmetics and $31 billion in skin care.
How then can today's spa professionals stay as competitive as the established retailers when, according to www.spafinder.com, 74% of business owners are private individuals? If your skin care facility is seeking channel exclusivity from a professional brand, be prepared to back the brand with a serious purchase partnership program, which would involve:
Identifying a brand with which to partner;
Reviewing your spa business infrastructure, and how best to maximize services and sales with the brand;
Making a commitment to the brand for orders, events and program support and growth; and
Working with brand professionals to help them assess how they can commit to channel exclusivity, and how best to provide support to the brand's mutual benefit.
If a purchase partnership is unrealistic, understand why professional brands cannot always stay exclusive, and leverage the visibility of branching out to other distribution channels to your business advantage.
Look at services and products as a synergistic partnership; it is best to retail products that you use in back bar sizes.
Services can only be performed at brick-and-mortar locations. Retail products can be in multiple channels of distribution: retail/direct and professional. By using the other channels to showcase and raise the visibility of the brand the spa carries and performs services with, spas can work with a high-profile brand. Consumers trust their estheticians and, if they come in for service, they will likely purchase home-care products. If the spa also has a purchasing partnership program with the brand, then the likelihood of the brand extending a very compelling service/product deal will help keep clients loyal to the spa.
Spas can then partner and co-op with brands that are in other channels of distribution to drive service traffic. As such, it should not be seen as a channel conflict; instead see it as a business-driver.
Multichannel distribution is a controversial topic. However, by understanding the facts and seizing the opportunities, everyone can climb the spa ladder together.
JuE Wong is the CEO of the health and beauty brands under the Astral Brands corporate umbrella. She guides three channel-specific brands, including professional skin care brand, CosMedix. Originally from Singapore, Wong is an Honors graduate of The Australian National University. In 2004, she was a Wall Street Journal nominee for its "Top 50 Women to Watch" list.