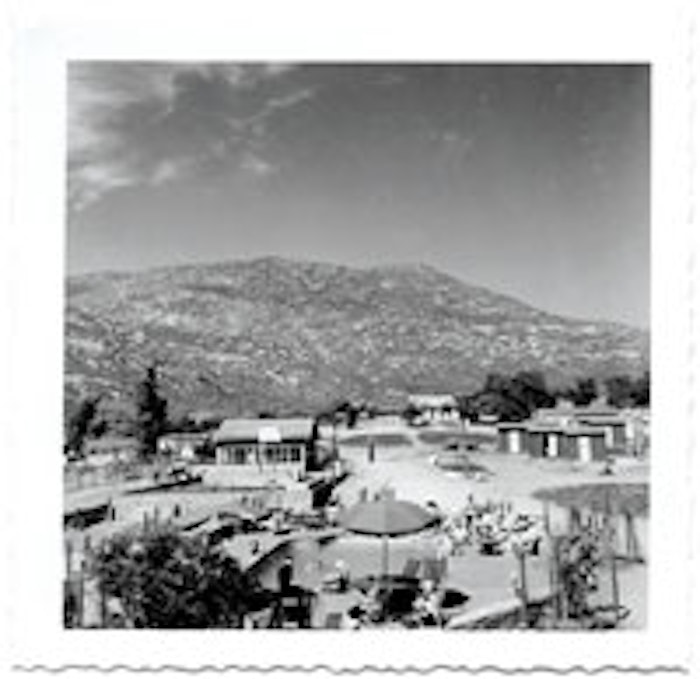 Editor's note: This article is the final part of a three-part series about the evolution of the skin care industry. Part II, which detailed ingredients, equipment and skin care pioneers who have shaped the industry into what it is today, appeared in the November 2011 issue.
Beginning in the 1980s, a shift occurred toward a more natural approach to face and body care. This welcome move was influenced by the health of the nation, which was declining. Words such as "stress," and dermal anomalies, such as cystic acne, rosacea, psoriasis, chloasma and hyperpigmentation became part of the new skin care dictionary.
There appeared to be irrefutable proof that the new client was different. Certain individuals were plagued with more systemic challenges and, along with them, physical manifestations in the form of obesity, cellulite, insomnia, lymphedema, limb edemas and breathing disorders, and epidemiclike surges in diabetes, migraines and other denotations became widespread.
Therefore, the approach to esthetic treatments needed a new direction. The answer came in the adoption of holistic health practices, which heightened the perception of terms such as "detoxification," "autointoxication" and "compromised immune defenses," sparking a desire to investigate them and acquire more effective, less invasive approaches with treatments that addressed these aberrances in a nonmedical manner.
Destination spas
Consequently, knowledge had to include therapies in esthetic treatments, as well as the ability to implement those that included the entire body, and return again to preventive and corrective protocols. This led the industry to re-examine the benefits of traditional spa therapies, and the tried-and-proven holistic concepts.
The concept of the spa kur, given to destination spas, was familiar, but was limited to the affluent who could afford it. Elizabeth Arden had already modeled their concept by converting her farm in Maine, and naming it Main Chance. During the 1940s and 1950s, many glamorous clients visited the spa, but unlike its European counterparts, Arden introduced more rigorous standards. Pampering existed, but was balanced with daily exercise, stringent caloric restrictions and post-spa itineraries, which included a reformation of dietary lifestyle away from the spa. Arden felt that these were integral components in extending and prolonging the goals achieved during the spa visits. At the time, Arden's establishment and others like hers were derisively referred to as "fat farms."
An exhausted nation looked in new directions for help and relief. The destination spa became more mainstream, and in 1958, Deborah Szekely founded the now-legendary Golden Door Spa in Escondido, California, and later Rancho la Puerta in Tecate, Baja California, Mexico. The fitness craze seized national attention, but it focused primarily on exercise; however destination spas added wellness and pampering to the equation, and these became more popular, spurring new growth, and attendance at destination spas skyrocketed. Names such as Canyon Ranch, La Costa, Cal-a-Vie and Saratoga Springs became readily recognizable to consumers. New magazines solely devoted to health and wellness entered the marketplace and gave further credibility to the importance of exercise, health, nutrition, meditation, skin care treatments and massage.
Day spas
With the example of these early destination spas and their newfound popularity, the skin care profession took a quantum leap with the birth to the day spa phenomenon in the 1990s. Day spas sprouted with lightning speed throughout the country, opening new doors for thousands and providing the skin care industry with renewed vigor. Wellness and beauty therapy coalesced. New associations, publications and conferences that were specific to the day spa concept abounded, helping further the growth, which seemed almost endless.
Their emergence was both epic and timely. They replenished the industry and also provided new career opportunities, and forged another avenue whereby esthetic salon procedures were expanded to include an abundant menu of complete face and body services. More importantly, day spas were in step with the new consumer, the aging baby boomer who was more health- and fitness-inclined, and sought out more sophisticated approaches, all with an emphasis on wellness.
Knowledge was amplified, service revenues increased, and the skin care industry became a self-contained entity where all beauty services could be accomplished within one establishment. Symbiotically, other therapies were being rediscovered, taught anew and augmented to complement existing treatments. Holistic algorithms were introduced and soon caught the attention of the mainstream media and new clients. The most popular among them were ayurveda, aromatherapy and hydrotherapy.
Ayurveda
According to Indian lore, ayurveda was given to one of the Hindu rishis, or "seers," by the god Indra. The exact date is not known, but scholars agree that the ayurvedic epistemology goes back to the 5th century B.C.,and is based on vedas, ancient philosophical and spiritual writings.
Ayurveda emphasizes the need for using all the physical and mental powers available to you, and this system bids people to keep themselves in harmony with the body and the environment. Ayurveda is considered by many to be the first organized approach to health based on natural phenomena rather than on magic, superstition or spiritual forces. Illness, the Hindus believe, develops as a result of internal disharmony, which can be translated as the science of life or longevity, and its emphasis is on teaching preventive health care for longer, healthier lives.
Aromatherapy
The term "aromatherapy" was coined in the early 20th century by Rene-Maurice Gattefossé, a visionary and dedicated French chemist. Although he was not the first to use essential oils in a therapeutic manner, nor to write about such use, his vision was unprecedented because he made the scientific community and world aware that therapeutic applications of essential oils constituted a discipline in its own right.
Essential oils. The essential oils used in aromatherapy are the regenerating, oxygenating, immune-defense properties of plants. They contain oxygen molecules that transport nutrients to the cells of the body of the plant. They are also considered to be very energy-specific, and do not lose their potency with time. Essential oils provide stimulation through hormonelike compounds that have a structure closely related to human hormones. Most importantly, they have the ability to penetrate the skin almost immediately, making treatments with these oils able to reach the subcutaneous tissues, where the use of mechanical or electrical penetration is contraindicated or undesirable. Being extremely complex substances, chemically speaking, the effects of essential oils on the body are both complicated and subtle. An essential oil may have hundreds of chemical components, most of which have their own biological activity once absorbed into the body.
A typical essential oil is a complex mixture of more than 100 different chemical components, created and mixed in the pure plant. These have related but distinct types of chemical structure and give the oil its smell, therapeutic properties and, in some instances, toxicity. Some essential oil constituents are present only in trace amounts and, if sufficiently potent, they may still be important ingredients, either therapeutically or toxicologically.
Hydrotherapy
Hydrotherapy, formerly called hydropathy, had many uses in ancient times and evolved into acceptance as a medical method of treating certain illnesses and diseases when it was rediscovered in the 1900s. In many aspects, hydrotherapy was used in European spas, in the early form of immersions in therapeutic waters, and was later expanded into treatments used in day spas.
Hydrotherapy is used as a therapy in the form of Vichy showers, hydrotherapy tubs, Scotch hosing and immersions, and helps relieve fatigue, sports injuries, stress, as well as promotes healthy circulation and revitalization of the body.
Thalassotherapy is another form of hydrotherapy, but is singular in its use of sea water, as opposed to waters of a nonoceanic origin. This is another ancient cure that has been refined and modernized throughout the years. It is often used in the United States with marine extracts being placed in a hydrotherapy tub, mixing with water generated by several strategically aimed jets directed at multiple areas of the body.
Some purists will argue that this procedure is not legitimate thalassotherapy in the strictest sense, but merely a form of it. The premise is that the treatment should only use sea water, which contains all the vital minerals, vitamins, amino acids, algae, kelp, seaweed and other countless compounds in their native state, and any treatment that does not use genuine sea water cannot achieve the same therapeutic results.
The economic recession
At the beginning of the 21st century, industry professionals were supremely confident that growth would prove unstoppable. The number of day spas had grown from 4,000 in 1998 to more than 20,000 by 2010. The day spa evolved from being a source of curiosity and misconception—because for so many Americans, the word "spa" denotes a hot tub. Destination and day spas continued to gain new adherents, and their services adapted readily to the new clients, who were, more than ever, focused on wellness.
Media coverage continued to grow, and new publications emerged, dedicated solely to the coverage of activities, new developments, products, equipment, and yearly conferences held for spa owners and practitioners. The industry received valuable impetus from associations such as the International SPA Association (ISPA) and existing publications expanded their coverage to include day spa information. However, the unexpected national recession slowed its progress and affected the industry dramatically. As more and more Americans lost their jobs, and economic security was shaken to its foundations, many day spas did not survive the chaos, due to record numbers of lost revenues from diminished services and sales. As the industry moves forward into a new post-recession era, now is a good time to discuss the future of the profession and its direction with several different members of the spa industry who have longevity and experience.
Sonia Boghosian, Founder/CEO/Director of Education, Bio Jouvance
Sonia Boghosian's company provides a skin care line, as well as equipment and services, spa consulting and design. She also owns a cosmetology school that teaches esthetics, and she has her own training academies worldwide.
According to Boghosian, "The quality of education could use improvement—perhaps more hours would help it. Also, the students must learn that there are no quick fixes or instant miracles. Aging or other skin conditions do not happen overnight, and the client has to understand that it will take a little time to improve the problem, especially in the case of wrinkles.
"As for our tomorrow, the industry must change according with the times and motivate students to acquire greater and greater levels of education and training."
Maru Ahronee, Owner Maru Skincare Hillcrest, California
Maru Ahronee is a spa owner, esthetician and educator who has owned Maru Skincare for more than 17 years. Before opening her own business, she was spa director for the Golden Door in Escondido, California, and Rancho La Puerta in Tecate, Baja California, Mexico.
According to Ahronee, "We are all feeling the results of an economic slow down. And, although my clients may not come in as often as they did before, they still return. I am also acquiring a large teenage clientele that has problems with acne. If my clients go to a medical spa for any medical procedure, they always come to me for pre- and post-operative care. I work with five different lines because I find that I need that kind of variety to successfully serve my clients' needs.
"As an educator, the quality of training, especially at the school level, appears unequal. If we are to compete in tomorrow's market, we need to raise the level of education, and make sure that students are ready to enter the workforce when they graduate and obtain their licenses."
Jon Canas, Founder/CEO Phytobiodermie and Phyto Distribution Inc.
Jon Canas is also the author Energetic Skin Care, which outlines the principles of his approach to wellness.
According to Canas, "The day spa industry grew too fast during the boom years before the recession. That attracted too many opportunistic people and companies to cash in, crowding out more qualified people and companies.
"Above all, the industry needs a new vision. Well-educated therapists, estheticians and massage therapists should see themselves as the first line of defense in containing and dealing with many health issues that might be detectable at an early stage, or that can be prevented by modalities within the reach of spa personnel.
"Spas should become places where wellness coaching is serious business. In relatively simple ways, a number of things can be offered to change the quality of life of their consumers, physically as well as emotionally."
Doreen Palmiere, Owner, Firm-Her Body, San Diego
Doreen Palmiere is a holistic health practitioner, certified and licensed in massage therapy, specializing in cellulite massage, with extensive training in spa techniques. In 1979, she opened Firm-Her Body, and her unique program has helped women reach their weight and fitness goals through lifestyle changes.
According to Palmiere, "From what clients and colleagues have told me, there is an overabundance of massage therapists and many of them do not have quality of touch. I entered this profession more than30 years ago and made massage my career choice because I saw how much we can affect the way a person feels, not only about themselves, but how they react to everyone and everything else around them.
"We have all felt the impact of the economic setbacks in the United States, and although my clients may book appointments less often, they still return to me. I have also tried to stay creative in offering my clients different variations of my treatments.
"As for our future, there is no question that finances may remain tight, but we must keep up by introducing new techniques and, most importantly, follow up with clients by relating to them and providing solutions to meet their needs. Remember that touch is our most important asset, coupled with a passion for what we do."
Marisela and Robert Higgins Owners, Studio 55 Day Spa and Salon, Laredo, Texas
The Higgins' opened Studio 55 Day Spa and Salon in 1998 in Laredo, Texas. The original space was 1,500 square feet and has now expanded to 4,500 square feet, making it one of the largest day spas in Southern Texas. With two expansions, and having served more than 36,000 clients, Studio 55 is one of South Texas' most successful small businesses.
According to Marisela, "One of the many challenges we have faced was in educating our male clientele as to the benefits of spa services. One other major hurdle was to remove the 'neon light' from body massage services. We are presently working to educate our new and existing clients to realize that spa services are an investment in their present and future state of well-being. One way to ensure our future is by always striving to maintain the quality of our services, and the expertise of our staff, at the highest levels possible. There is a lot of misinformation out there and sometimes clients get very confused, so our job is to educate them, gain their confidence and keep increasing the frequency of their visits."
According to Robert, "Given the slowness of the economic recovery, the short-term future of the spa business is more dependent on owner creativity than on general economic conditions. Even if you own an upscale spa, you should not consider your services as luxury items. The days of pampering are long gone. Clients want visible results related to their health and well-being, and they want them at a reasonable price. Spa services should be considered as a lifestyle habit, rather than simply a treat."
Ray Stainback, Owner, Palomar Institute of CosmetologySan Marcos, California
Ray Stainback is the owner of the Palomar Institute of Cosmetology in San Marcos, California, which teaches esthetics and cosmetology.
According to Stainback, "As with every company, the economic downturn has affected us in the area of enrollment, particularly during 2008–2010, but in 2011, we are seeing a positive increase in enrollment. As a nationally accredited school, we are seeing changes in federal regulations that affect us in the area of federal student loans and student grants, requiring a lot more documentation and paperwork. Nevertheless, the high quality of our esthetics curriculum is very sought-after. Our 600-hour curriculum is specifically structured to prepare the student to enter the workforce immediately upon graduation. As an effort to support this idea, we include microdermabrasion in our curiculum. Although other schools may consider this to be advanced training, it is such a popular service in spas now that we feel that it is important to include it."
In summary
In writing this chronicle, I marvel at the longevity and resiliency of the skin care industry and, despite setbacks, it continues. This is due, no doubt, to the vision of the early pioneers and how they fearlessly forged ahead, many times through protean obstacles, with an unwavering determination to shape the industry into something special and unique. Despite economic downturns, skin care professionals are uniquely blessed to be in an industry that has choices. Sometimes tough choices have to be made, but that is how you can survive and keep growing.
I heard a quote on television recently which appealed to me: "Surviving is not in figuring out how to stop the storm, but rather, it is in learning how to dance in the rain!" It doesn't take a rocket scientist to figure out that a key ingredient to the continued growth of the skin care industry is education. Remember, if you stop learning, you stop growing. And unlike possessions, no one can take that knowledge away.
Yes, there is much competition from many sources, but remember, competition is good; it keeps you from getting complacent. It's very easy to be one of the crowd that does nothing but sit around and grouse about what's wrong with the industry. Find what's right and make it work for you.
Mario Montalvo is a consultant to the health and wellness industry. A licensed esthetics instructor, he has been active in beauty therapy for 35 years. He is a pioneer in esthetics and is a CIDESCO Diplomate D'honneur and International Examiner. He has the distinction of being the first male instructor to be licensed by the University of the State of New York to teach esthetics in the United States. Montalvo specializes in creating beauty therapy programs, training, product development, manuals, curriculums and more for spas and schools. He can be contacted at 956-722-8075 or mfloramont@att.net.