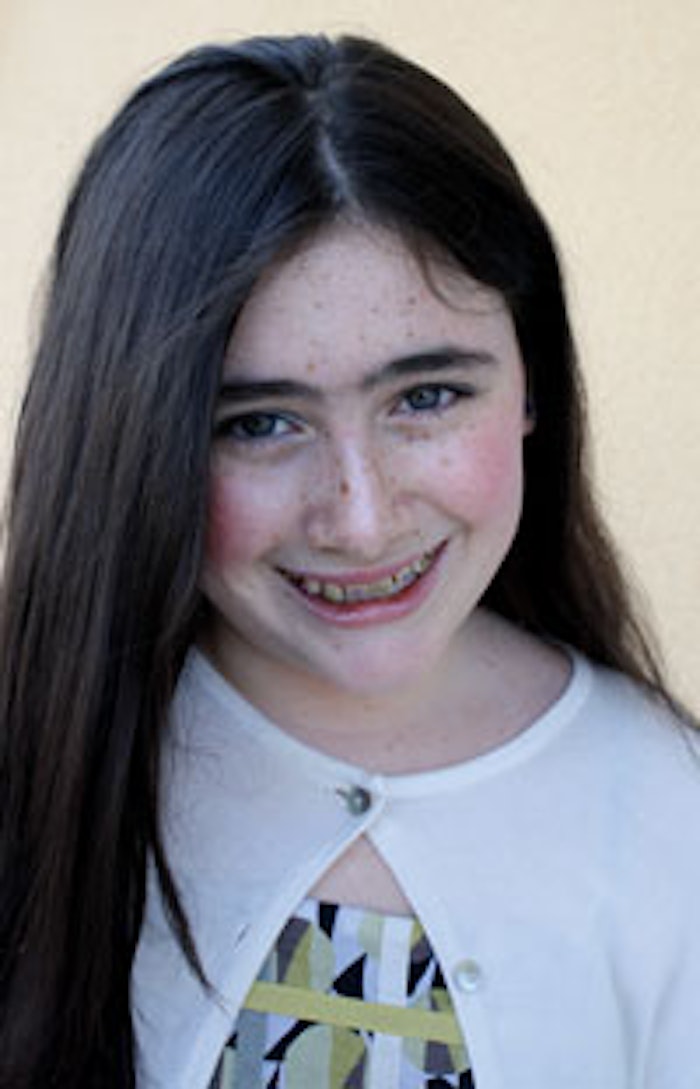 According to the International SPA Association's (ISPA) 2010 Spa-Goer Study, four million teens have been to a spa. That's a pretty big number. Does the tween and teen demographic in your community know the role you, as a skin care professional, can play to help with their growing skin care needs, such as acne management?
By their mid-teen years, according to the American Academy of Dermatology more than 40% of adolescents have acne or acne scarring, which can severely affect a teen's self-esteem. "Having great skin helps everyone with their self-esteem, no matter what age the client," says Renee Mallari, director of spa services for The Enchanted Lagoon Kids Spa at Paradise Mist Spa in KeyLime Cove Indoor Water Park Resort in Gurnee, Illinois. "During the teen years, there are so many changes happening that it helps if you don't have to worry about whether someone is staring at your skin. If teens are self-conscious about it, it can withdraw them from social functions, meeting new friends and can cause them to miss out on fun that others may be having."
Angela Horejs, owner of Simply Beautiful Day Spa in Lombard, Illinois, believes that consumer advertising and education have helped educate today's teens on the importance of skin care. "Teens understand more about skin health," she says. "You would think if teens come in with acne and are very self-conscious that they'd just want a quick solution, but they don't. They are talking among themselves, they are talking to adults, and they definitely are turning to alternatives to the harsher chemicals."
It is this need for proper skin care combined with tweens' and teens' increased knowledge on the subject that makes them a viable skin care clientele to pursue. Many spas throughout the nation have found innovative ways to reach out to this niche group with much success, and a huge start-up fee is not required. In fact, many skin care facilities are already offering services to address the issues experienced by tweens and teens—it's just a matter of putting some serious marketing behind them.
Identifying a need
Before diving headfirst into offering tween and teen treatments and retail offerings at your skin care facility, it is incredibly important to identify whether there is a need in your area. Some businesses grow organically toward offering services to this client base, others build their original business model on servicing tweens and teens, and still others reach out to this demographic in an attempt to work with their parents as well.
Simply Beautiful Day Spa, Lombard, Illinois. Seventeen years ago, Horejs opened Simply Beautiful Day Spa, originally offering skin care and electrolysis services. "We did a lot of advanced skin care and started offering teen services right from the start, because all of our clients had children and teens. They would see how their own skin was improving and bring in their kids," explains Horejs, who has used the Pevonia Botanica and Medicalia product lines since the spa's inception. "Our whole philosophy is serious skin care. We want to be able to see change."
Simply Beautiful's teen clients make up 15–18% of the business's total in-spa treatment sales, and that percentage jumps even higher for teens who are purchasing retail from the facility. "We start our teen facials around age 11, and once they get past 15, they switch over to actual facials," she explains. "Our teen facial is more of an informative facial; we talk about skin care and diet. We always try to emphasize that the problem they face is obviously the change of hormones, and we can't really alter that. But, they are also usually burning the candle at both ends, not really eating well, using whatever skin care products they can grab, and really are ruining their skin. The facial is not going to work if they are just going to keep using products that don't work. So, we talk about that."
Simply Beautiful has seen an increase in teen services in the past five to seven years. "Now we're all educated on some of the side effects of antibiotics and harsh topical creams," says Horejs. "If a client is taking a harsh antibiotic as a teen, it can cause lifelong hyperpigmentation, dehydration and oversensitivity of the skin. Parents are looking into this and investigating, trying to find alternatives. A lot of people definitely are open to trying to find something more natural and less invasive, something that isn't going to cause all those problems. Plus, a lot of teens are more in tune to taking vitamins; 10 years ago, parent would automatically take kids to the dermatologist and use whatever was prescribed and never question it, but now we question everything."
The Enchanted Lagoon Kids Spa at Paradise Mist Spa in KeyLime Cove Indoor Water Park Resort in Gurnee, Illinois. For Mallari, the decision to reach out to this market was predominantly based on location. What better way to reach the tween and teen market than through a spa situated in the heart of a water park vacation resort? "Paradise Mist Spa opened in May 2008, three months after KeyLime Cove Water Park's grand opening," says Mallari. "Being a family resort, we were receiving many inquiries about services for children. Not wanting to take away from a destination for adults, we opened The Enchanted Lagoon Kids Spa in February of 2011. Here we cater to kids ages 3–14. We have four pedicure stations, two manicure stations and two makeup stations. Children and tweens can enjoy Sparkling Manicures and Pedicures, and funky updos. We create an experience for them."
Since The Enchanted Lagoon opened, the facility's tween market has increased nearly 40%, and the kids spa does about 50% of its business in retail. "The girls can make their own bath fizzes and gift boxes, as well as lotion and scrubs. So we might not sell a service that day, but we'll make up for it in retail," says Mallari. "Parents usually ask us to talk with their teens because they don't always listen to their parents," she continues. "When we go over skin care recommendations, we usually ask parents to be present just so they know what we are saying and can help monitor or reinforce it at home."
Older teens, 15–17, can receive services at Paradise Mist Spa, but all services require parental consent, and a parent is required to be in the room with the teen. Overall between both spas, about 20% of the client base is made up of tweens and teens, and that number continues to grow. Paradise Mist carries the Janssen Cosmeceuticals and Pure Fiji lines. The Enchanted Lagoon Kids Spa carries ME! Bath. Both spas carry PEACE Spa skin care products. For a step-by-step teen facial from Paradise Mist Spa you can add to your spa menu, see Refresher Facial Treatment.
The Face Place Spa, Hanover, Massachusetts. Louise Alibrandi, owner of The Face Place Spa in Hanover, Massachusetts, tells a little bit of a different story. "It's been a difficult recession, and we're still treading water, but it's OK because we have an established business," she shares, adding that it was extremely important to her that her long-term, dedicated staff remained happy with their profession and continued to earn enough to survive. "I decided to reach out to the younger market because I like working with acned skin, and I love working with kids. There is a connection. I also really wanted to appeal to their mothers. A lot of them are having the same problems as everyone else with their skin. They just don't have the money to spend on themselves, but they will spend it on their kids for a birthday party. Once they come into the facility, they develop a different opinion of the whole thing—I just need to get them through my door so they can experience it. So we created the Pink Menu."
Alibrandi's strategy to appeal to moms through their kids worked. The Face Place Spa opens its door to the younger generation usually one night a month, either Sunday afternoons or Friday evenings, immediately after closing, and offers the fun services featured on this special menu, including mini facials, manicures, pedicures and a makeup consultation for groups of six for $275. Additional girls can be added for $30 each. Alibrandi works the event in a rotation, and while the girls aren't busy having a service, she keeps them occupied making flip-flops adorned with yarn and flowers out of inexpensive supplies found at the local dollar store. Although the ages can range from 6–13, Alibrandi says that the majority of the partygoers are the younger girls. And because the spa is located at the bottom level of a mall, the girls usually continue on to eat pizza and have a slumber party afterward, and the mother of the party girl gets a $25 gift certificate toward a future treatment. Product lines used in the spa include Clarisonic, Environ, jane iredale, Repêchage and Yon-Ka.
During the parties, Alibrandi says the conversations can go in a million different directions, but she tries to spend most of her time with the younger girls educating them about the importance of a clean face. "As a team, we all agree that we want these girls to have something positive to take home with them, so we all make it a point to say something that they can remember that someone said to them as a professional, such as 'You have such beautiful eyes.'
"I'm doing it to get exposure," she continues, emphasizing that the parties themselves are not huge moneymakers and need to be staffed by three team members, as well as herself. "It's moms bringing in kids, looking for a unique birthday party. It actually has been bigger than Girl's Night Out for us; I've gotten some excellent clients out of it, and some great mothers return to my facility. I look at it this way: If I get one client out of every birthday party, that's incredible. We create an experience for them, and it's a lot of fun."
Creative marketing
Marketing is a key component to offering services to this niche demographic. If tweens, teens and their parents aren't aware that your skin care facility offers services that can provide positive results to younger complexions, then your efforts to work with this clientele are in vain. Remember, marketing matters.
Paradise Mist Spa hosts Teen Nights twice a month, which allow teens to come in with their school ID and receive facials at a discounted price, explains Mallari. "We've also previously held teen-specific lecture days for tweens and teens to learn about taking care of their skin and nails. This gives them an opportunity to ask questions and learn how to properly care for themselves during a time in their lives when there are a lot of changes happening. Word-of-mouth is truly the best form of advertising to this market. Once a girl enjoys her experience, she's bound to tell her friends. Our parties and events are best for this. That's when we get new people in—they come to one event, then they come back and bring a couple of their friends. We really try to educate the teens in our local market, let them know that we are here and that they can come and utilize us.
"We are happy where we are at right now, but we'd like to do more with parties," continues Mallari. "Because of the peaks, we tend to ride with these highs and lows. Plus we are so new; we're really relying on marketing." Both Paradise Mist Spa and The Enchanted Lagoon also work to reach out and look toward the local market for additional growth, which is done through Facebook, as well as Web and newspaper advertising. They also market in the resort's guest rooms, in the elevators and with a spa services voice mail message that is left in each room the day of a guest's arrival.
Word-of-mouth advertising is a key component to Simply Beautiful's marketing, as well. Having started as a skin care salon, the facility is proud of its 90% client return rate. "It's unbelievable," says Horejs. "We do see new people, but we retain a very high amount; the industry standard is approximately 40–50%. We all talk with our clients in the rooms, and definitely discuss our teen facial, as well as the acne treatments that we offer. I think that doing this, and having a good, affordable skin care line that they can take home, speaks volumes to them. Teens will come in, have a positive experience, and then they will tell their friends. They're all talking about what they use, and noticing when someone comes to school and looks great."
Price and education are key drivers for economy-minded Alibrandi, who offers a $55 teen facial. "Everyone is so profit margin-driven, but that's not what it's all about," she emphasizes. "I believe that if you do a good job and create satisfied clients, you will produce, and you will continue to have a good business. Most of my team is doing 30–40% in sales in comparison to the services, and it's not because I'm sitting here telling them to do it. It comes naturally, because they are helping clients clear up their skin and are driving them in the right direction. You can work with what they have, but you can also add that one thing that you see that will give them a better result."
Build a game plan
By understanding your clients' motivations and needs, and having the right relationships in place with parents and physicians that may be needed for optimal skin care, you can build a game plan for your facility to offer the best experience for these specialty clients, as well as their parents.
"Spa-goers everywhere are becoming savvier about spa services—and that does not exclude tweens and teens," says Mallari. "It's not just a luxury splurge; it's becoming a part of their daily routine. Girls see their moms or older sisters taking care of themselves and they want to do the same." She emphasizes that you really have to know your products, your ingredients and who your client is, and be able to work with them in order to create a value and become top of their priority list. "If they are happy, then they are getting results. There is also something empowering to consumers about making their own decisions. They have the choice to go where they want, and we can give them what they are seeking."
Horejs explains that it is important to develop a good referral relationship with a dermatologist for the clients who need a service that goes beyond the scope of your license. And, she emphasizes it's important to educate both parents and teens about how professional skin care can affect the skin. "More and more people are seeing skin care as a necessity, as a normal part of their grooming routine. A lot of that has to do with the education from the media," she says. "Talk with parents and tell them what you can do for their teen. Definitely be sympathetic to teens and their issues, emotionally and physically, and choose a good product line, something that you believe in and know works. Make sure you give the teens a game plan, and tell them what they can expect to see in six months."
Alibrandi strongly recommends having a strategy, but also be willing to roll with the punches and remain flexible. "You can anticipate all the problems that you might have, but sometimes you just have to set it into motion. Be professional about what is going on; it may not work in the way you thought it was going to turn out, so you're going to have to make changes as you learn to do it differently," she explains. "The things that you worry about the most as you are getting started might not ever be a problem. I always tell my staff that we just won't know for sure until we've done it four or five times.
"Skin care is part of what people will do, even through a recession," she concludes. "They want better, healthier skin. This industry is not going anywhere, and we just need to buck it up during these recession periods. The reality is that this industry is growing."
And along with industry growth comes consumer knowledge and a deeper level of education regarding the importance of professional skin care—and this starts with tweens and teens. Take a look at your current menu and find ways to work this demographic into your future growth.