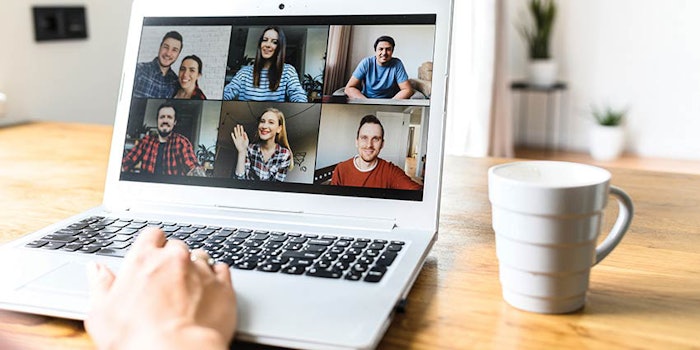 The "virtual life" looks like it is here to stay. As a result, our clients have started requesting more medical spa services. I recently interviewed Corey Maas, M.D., of San Francisco's Maas Clinic, and his practice has seen an increase in treatments from the neck up. Here are #10Things patients are requesting as a result of what Maas calls, the "Zoom Boom!"
Lip enhancement. Adding fullness to the lips can create a more youthful appearance both on and off camera. "You can add fullness, and it doesn't have to be overwhelming…a little goes a long way", said Maas.
Rhinoplasty. "Wearing a mask daily caused clients to focus on their nose, and we've seen an increase in clients wanting rhinoplasty," he said.
Facelift. Clients have been staring down at their laptop, and gravity is starting to show. "Full face lift consultations have increased since we've been sheltering in place."
Eyelid surgery blepharoplasty. Spending six hours in front of the computer doing Zoom calls and webinars has increased client awareness about their eyes. "They want to look younger and more awake" said Maas.
Injectables. We all know the benefits of relaxing the "11," opening the eyes and raising the brows. Done properly, Botox can be a mini face lift. Also,
Kybella (deoxycholic acid) for jowl fat is the only FDA-approved treatment to reduce fat under the chin.
Laser skin resurfacing. This treatment can take from 10-21 days to recover, so working from home is beneficial!
Hair restoration and grafts. Creating a hair line and adding fullness creates a more youthful look and increases confidence. These treatments range $5000+, so it may be cost prohibitive for some clients.
Broadband Light IPL. Photorejuvenation skin treatments can improve the appearance of fine lines and sun damage. Doing multiple treatments annually increases the longevity of results.
Microneedling with radiofrequency. This minimally invasive treatment reduces the signs of aging and firms skin. Many Instagram celebrities are pushing microneedling, and if your state allows it, this may be a profitable service to add to your menu.
Eyebrow and eyelash transplants/restoration. "This cosmetic procedure involves removing a section of hair (typically from the back of the head) and grafting the hair to the eyelids", says Maas.
These #10Things are in no particular order, but I do find it interesting what clients are thinking while on their virtual meetings. Be prepared for your client questions by creating a referral program with a plastic surgeon and/or dermatologist that you trust.
Corey Maas, M.D., is an internationally recognized facial plastic surgeon for his expertise in surgical and non-surgical management of the aging face and balancing facial features with rhinoplasty and facial implants and contouring procedures. He is San Francisco's recognized expert in facial cosmetic surgery.