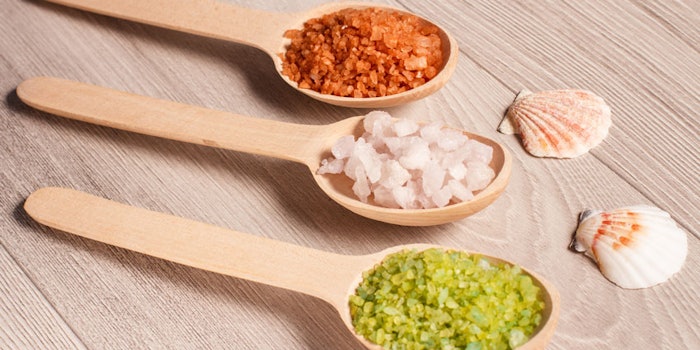 So many changes have happened over the course of 2020, and it's expected that even more will come. It's safe to say that there really is no going back to the "normal" we all once knew. The spa industry has been impacted greatly by the events of 2020, and it is also a strong industry that has continued to adapt and endure for what the future might hold.
To learn more about what has changed and is changing, Skin Inc. sat down with Jessica Timberlake, public relations manager for Eminence Organic Skin Care, who discussed some key differences that have happened in the spa industry, what changes to expect in the future and how to help your spa adapt. 
Skin Inc. (SI): What key differences are there in the spa now after COVID/quarantine?  
Jessica Timberlake (JT): Spas are making strategic plans to open safely. Spa directors and owners are considering the layout of their facility and the services they offer. Personal protective equipment will be part of the spa staff uniform and, in many spas, also available to guests. According to an ISPA study, 60% of spas are offering gloves to staff and guests and 67% are offering masks and temperature checks. The facilities, reception areas, locker rooms and lounge areas are reducing occupancy and have been reorganized to accommodate social distancing protocols. Detailed sanitization protocols have been implemented between treatments and scheduling has added 20 to 30 minutes between each guest to allow for this. Saunas, steam rooms and whirlpools will likely remain closed until further notice.
SI: How has COVID/quarantine impacted the spa industry as a whole?
JT: The spa industry has been dramatically impacted by the pandemic; 99% of spas were closed for quite some time. Not surprisingly, 93% of spas are reporting a "significant" or "detrimental" impact on their business. In the wake of the COVID-19 pandemic, the International Spa Association (ISPA) partnered with PricewaterhouseCoopers to monitor consumer insights, as well as conduct their own surveys of spa operators and spa brands, to understand the measurable impacts on the spa Industry. Using the data gained from this invaluable research, the industry is redefining what a safe spa experience looks like for consumers. 
SI: What advice would you give a spa professional getting ready to reopen?
JT: Despite all the changes, you still have the ability to provide a comfortable environment for your clients. Clients may ask more questions or need more TLC to ensure they're comfortable every step of the way.
SI: If spas are not ready or permitted to reopen yet, what can they do to still make a profit?
There are different options to continue making a profit for businesses who are unable to reopen, including: 
Offer curbside pickup. Encourage your clients to continue placing orders and deliver their products to them curbside (your spa or their home), allowing for adequate social distancing.
Facial In A Box. Create facial protocols with instructions for your clients to follow while at home. Consider creating a product bundle for each skin type.
Provide individual virtual consultations. Set up video calls with your clients to answer questions about their skin care needs and home care routines.
Ramp up your social media.  Evaluate your social media presence, particularly on Facebook and Instagram. Ask your clients to leave you a review on Google or Yelp! Kick off a social media contest. Remaining sensitive to current conversations on social media is crucial, but your clients are still seeking ways to keep their skin healthy. Plan a social media promotion that may include a free gift with purchase, prize or raffle.
Run a gift card promotion. Remind clients that you offer gift cards. This will help bring in revenue now as well as traffic through the door in the future.
Retailing services such as affiliate links. Connect with your vendors and find out if they offer an affiliate link program, and what the rebate percentage is to spas. Affiliate links are a simple way for spas to benefit from online sales without needing to create their own online shop. You simply provide the affiliate link to your clients, your clients shop online (on the product line's website), and the spa receives a portion of the sale.
SI: How has Eminence adapted during all this change?
JT: We have been providing support to our spa partners during this change by adapting our business and offerings. We have:
Removed minimum order requirements;
Began offering Zoom online trainings, monthly support visits and online masterclasses to further education;

For our Spa Partners enrolled in the Eminence Loyalty program, we lowered the free shipping threshold and maximized their quarterly "Business Building Rewards" (BBRs) for Q1, Q2 and Q3;

Launched our own affiliate link service. So, each time a client uses the spa's unique link to sign in and complete a purchase on eminenceorganics.com, the spa receives a 40% portion of that sale;

P

rovided custom digital marketing packages for spas to announce their reopening and/or promote their affiliate link on social media or via email; and 

Launched what we call the "Support Your Spa" Service. As a brand, we invest heavily into advertising, marketing, public relations and social media campaigns to increase brand awareness. As new consumers discover Eminence through our promotion efforts and choose to shop through our website, they are required to

 

select a spa in their area to support. Once they complete the transaction, Eminence will automatically pay a portion of the sale directly to the spa, so the spa benefits, even if that consumer has never visited the spa – and, the consumer receives several messages throughout the shopping experience that Eminence's recommendation is to visit their local spa.
SI: What trends can you see emerge in the spa industry from the pandemic?
Several new trends we've seen in the spa industry include:
Simplified treatment menus. In the wake of mandated business closures across the world, spas are reopening with simplified treatment menus. Shorter treatment choices, such as 'flash facials,' where clients can experience a professional facial in 30 minutes or less, or even 'touchless treatments' such as guided meditation will be making their way into treatment menus.
Waterless treatments. Many spas are revisiting their water-based treatments, as well as showers, hot tubs, saunas and steam rooms - essentially, any area of the spa focused on water. A waterless body treatment is a great way to ensure comfort and safety.
Personalization. This will become a mantra for all spa experiences. Spas will tailor their treatments in accordance with health and safety guidelines and may even offer additional protective measures to align with comfort level and preferences of clients. For example, a massage therapist may not be required to wear gloves during a massage, but if you feel more comfortable this way, spas will be ready to accommodate.
Oils and humectants. The abundant use of hand sanitizer gels, sprays and wipes have left hands and skin dry and dehydrated. The industry will respond with products featuring humectants - ingredients that draw moisture from the air to keep skin hydrated - and oils which infuse into the skin and provide a protective barrier.
Skin care products and well-being. In this 'new normal,' wellness has become an integrated part of life for many. While wellness has been traditionally incorporated through practices such as yoga or meditation, consumers will increasingly seek wellness from every aspect of their day, as a relief from stresses and anxieties. Spa goers will expect more than just great results from their skin care products. They will want their skin care products to impact their well-being and unite the body, mind and spirit. As spa goers return, they may experience a range of emotions. Be sure to communicate with your client on how they are feeling, so estheticians can best customize the service to ensure mental well-being is considered, just as much as the muscles or complexion.