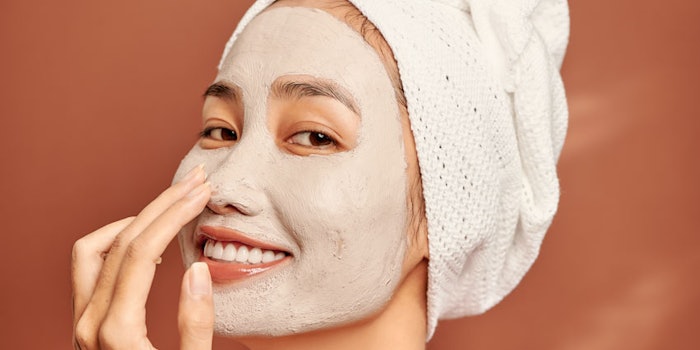 Have you noticed over the past year that skin care masks are popping up everywhere? I stroll the isles of my favorite beauty shops for a retail therapy splurge, and I can mask almost my entire body, from my hair to my feet. There is a mask for under my eyes, my neck wrinkles and my forehead wrinkles. I can even put a coat conditioning mask on my dog now.
The global face mask market is set to be valued at a whopping $50 billion dollars by 2025.1 Beauty companies all over the world are capitalizing on this specialized treatment, not only for the insane amounts of cash that can be made, but also because masks truly do have an important place in the skin care world. They can target skin flaws and ailments much quicker than a daily skin care routine, and who doesn't want more immediate gratification these days?
Breaking Down the Mask Mania
There are various types of facial mask available: sheet mask, foil mask, clay mask, collagen mask, peptide mask, exfoliating mask and the list goes on. Each one is created to target and treat a specified skin care ailment in a much more aggressive and penetrating way. For example, the clay mask is excellent for acne prone skin and eliminating pore congestion, and the sheet mask, first originating in Korea, are saturated in ingredients such as hyaluronic acid allowing deeper penetration of this holy grail anti-aging serum. Some of the exfoliating masks are packed with powerful alpha-hydroxy acids that can somewhat mimic a chemical peel.
Masking on an Emotional Level
So, I have listed some of the biological and chemical reasons that everyone should treat themselves with masks from their hair to their feet, but what about our emotional well-being? Can taking this time to soak up the goodness of your foil, clay or serum draped face or feet help?
In this current and ever so speedy life in the fast lane that each of us live on the daily, self-care has become mainstream for our ultimate survival. Everyone is trying to keep up with their neighbor or friend, our lives are made public from social media, and there are simply too many choices and decisions to make for ourselves and our futures that our mind, body and soul become completely and utterly exhausted.
I am guilty of it all! I push myself to the brink of a breakdown about every quarter. Why do I do this to myself? As a working mother with three kids, two fur babies, a spouse and employees that depend on me; I must be the rock for many other living beings. So, even though some folks may like to superficially call me a "beauty junkie," it's much deeper than that. I just listed off 100 more living beings that I tend to before myself so a nightly bath soaked in oils and salts while burning sage, under eye therapy pads, a whipped clay mask to help alleviate my acne prone skin or melasma, a hair mask or two and silicon neck wrinkle smoothers is where you will find me at least three times a week. Remind clients to ake this time for themselves and buy the mask.  Not only is it good for their exterior, it's good for their interior.
Bottom Line: Buy the Mask
Masks in general do more for clients than just the science on the skin. They enable them to sit, lay, rest and mediate. Masks allow the mind to slip into a place of simply breathing and being. 
References