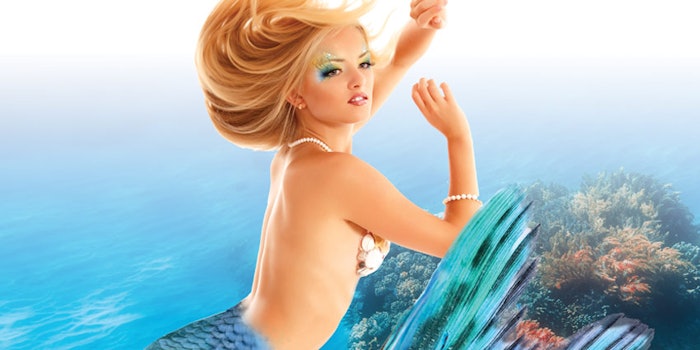 The spa industry continues to grow, reporting a 4.3% increase in revenue in 2017 to $17.5 billion. Of that $17.5 billion, there were 187 billion spa visits.1 That's 187 billion chances for spa industry professionals to be on top of their game and deliver a spa visit that compels the client to come back. As we know, ensuring a repeat customer is a delicate recipe: one cup customer service, two cups efficacy, a few tablespoons of relaxation, a heaping palmful of innovation and a dash of decor. Managing all the elements of a spa may make you feel like you are running low on innovation. In that case, Skin Inc. is here to bring you what we feel will be major spa trends in 2019 and potentially beyond.
1. Mermaids
The concept of spa originated from the therapeutic benefits of water, and water—as well as the plants and animals found within it—has been used in a myriad of ways for spa treatments since that time. Recently, the focus on all things thalasso has taken a bit of a mythical turn, and mermaid-based treatments and products are popping up all over the spa industry. Many of these treatments and products capitalize on beneficial ingredients from the sea, such as seaweed, algae, pearl, sea salt and much more.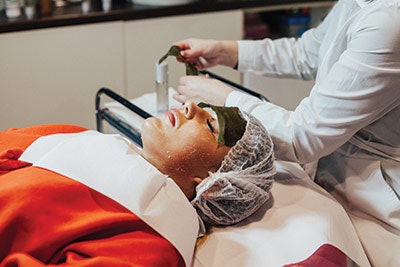 For example, Haven Spa in New York offers the Mermaid Life treatment (1 hour 45 min., $125), which combines a body wrap treatment with a mermaid pedicure. The treatment follows a seaweed salt scrub with a seaweed mask, after which an algae lotion is applied. The Mermaid Pedicure (45 min., $50) softens feet with a sea salt soak, followed by an algae scrub and shea butter application to leave feet soft and smooth.
Similarly, Sea Grass Therapies in Methuen, Massachusetts, features both a Mermaid Body Wrap (1 hour 15 min., $145) and Mermaid Body Buff (45 min., $68), where both start with full body exfoliation. The wrap follows with a soothing mask, whereas the buffing is followed with a back massage.
Professional product manufacturers too are joining in with the mermaid trend. Elina Organics offers a Mermaid Elixir that claims to "make you feel as hydrated as a mermaid" with ingredients such as marine collagen and sea water pearls.
Sorella Apothecary recently entered the mermaid scene with its Marine Mermaid Mask, which is said to firm and hydrate the skin. The "mermaid" concept, according to the company's co-founder Danielle Munley, came from the algae used. She added, "The mask is also loaded with antioxidants from organic kale, spirulina and spinach, so it truly feeds your skin with nutrients as though you were drinking a fresh green juice."
Of course, for all things sea, look no further than Repêchage, and the "queen of seaweed" herself, Lydia Sarfati. Every single product in the line, from the exfoliants to the lip glosses, taps the skin benefits of seaweed.
References
Keep Reading in the Digital Edition:
Loving this content so far? See the other 9 trends from mushrooms to melanoma mindfulness by checking out our digital edition!