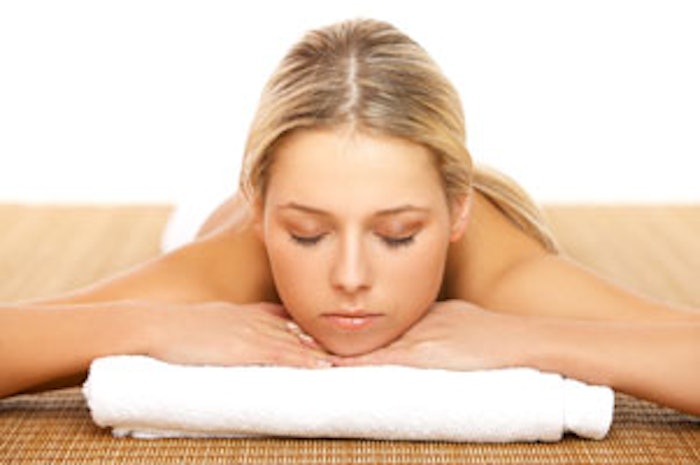 Have you ever wondered why clients make and then cancel their appointments? Does it happen more often then you are prepared to admit? Is there anything you can do to stop cancellations? Here are a couple of the most common reasons clients cancel and some advice for how to stop it from happening to you.
1. Frequent delinquent
Some clients feel embarrassed to say that a bi-monthly peel is more than they want to commit to, so they allow you to rebook them, but then cancel the day of the appointment. Instead of not rebooking the client, check in with them and see if they are happy with the schedule they are on, and give them some leeway for when they should rebook. For example, you might offer this: "Is the every-other-month time-frame still working for you?" Now, stop and let the client answer. If she says "yes," then that's terrific! But, if she says "no," you've learned some valuable information about what your client wants and needs. Instead of seeing it as a longer time between a paying client, view it as a method of saving a client from canceling and not ever coming back in.
2. Schedule struggle
Although you have had the same operating hours for years and everyone is well acquainted with your schedule, have you ever noticed that there's one client who makes appointments at 4 pm and never seems to be able to make it? You may feel like you are offering clients any and all options for appointments, but there is always one client who needs special consideration when scheduling. Perhaps they travel, work odd hours or have family obligations that prevent them from being in the spa during your regular business hours. If you notice a pattern, address it right away by asking, "What is a convenient time for your appointment?" Once told, try your best to accommodate the request. The difference could be as simple as working a couple of Sunday afternoons a year, which is a lot better than losing that client to another skin care facility because of your inflexible scheduling policy.
3. Altered states
Because it may be as many as three or four months in between appointments for some clients, and because, in that time, their skin care needs may have changed, clients cancel because they decide they don't need to come into the spa for the service they booked. To avoid cancellations of this sort, check in with clients you haven't seen in a while—preferably, a week or two before their scheduled appointment. You can call, e-mail or text them to ascertain if the treatment booked still is needed and, if it isn't, you have given yourself the opportunity to schedule a different service that may suit them better.
4. Insufficient funds
When it comes right down to it, anything beyond food and shelter can be considered luxuries, so when the budget is tight, you may see an increase in canceled appointments, longer time between appointments or the loss of clients altogether. Although you may never know if a client canceled her appointment due to financial hardship, don't give up on her. She liked your services once, and she may be in a position to use them again. In a couple of months, send out a postcard inviting her back in, text her that you've missed her and would love to help with her skin care needs, post a Facebook message inviting the client back and letting her know she's been missed. You may even want to try offering a loyalty program for clients, which may motivate them to keep appointments since they know they will be rewarded for doing so. It's a lot less expensive to reinstate a former client then it is to attract a new one.
Catherine Frangie has been a dedicated beauty professional for more than 30 years and, through her consulting business FrangieConsulting, LLC, provides marketing and communications services to many of the industry's most successful product companies.