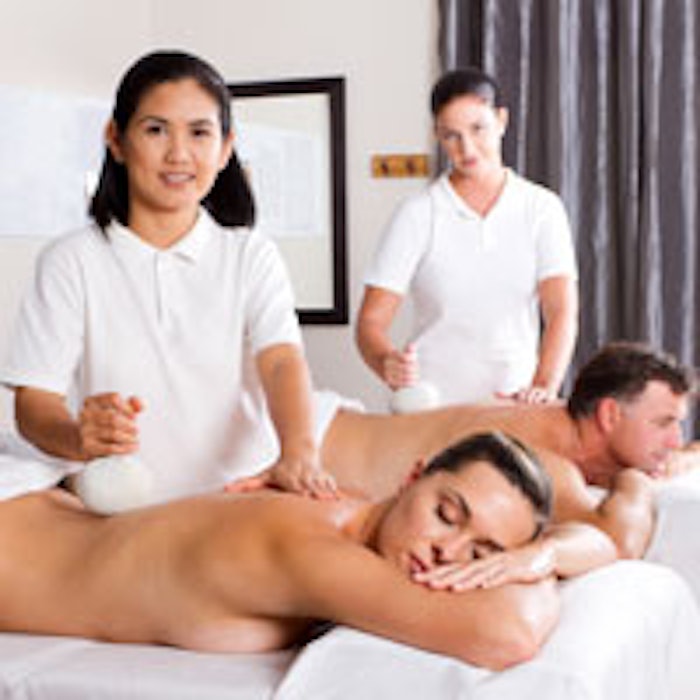 The clock is ticking—a potential client is walking through your door. What will be her first impression?
People make swift, but long-lasting assessments of individuals and businesses in as few as five seconds. That first impression is difficult to change, even if it is incorrect. The belief that you only have one chance to make a good first impression can be especially true in the professional skin care industry. An unfavorable impression can cost you the opportunity to rebook an appointment.
A warm welcome. Imagine you are a new client entering your skin care facility. If you are like most owners or team members, you most likely use an alternative entrance on a daily basis. Keep in mind that new clients may experience anxiety when they arrive, even if they are veteran spa-goers. Close your eyes and visualize the client entry area—it will be valuable for you to see exactly what the client sees upon entering your facility. Begin from the parking area and enter just as the client would. When you cross the threshold, what is the first smell, sensation, sound or image you experience?
The strategic location of your reception area combined with a warm welcome can draw in clients and increase their comfort level, allowing them to proceed with confidence. The individual who greets your clients sets the tone for their entire experience—she should stand and acknowledge each visitor as soon as possible. Eye contact, a warm smile and a gesture of recognition will help the client feel comfortable.
Professional attire. Clothing is one of the most significant components of a first impression. You have the ability to portray the image you wish to communicate with the professional uniform worn in your business. Color, fabric and style can all be chosen to fit within the nonverbal message you care to send.
Ask yourself whether or not you believe your uniforms fit the image of your skin care facility. Your dress code and uniform choice should match and support your brand's image. A business promoting natural and organic skin care can support that message by wearing uniforms made with natural fibers, neutral colors and a flowing style. Whereas a skin care business with an emphasis on corrective or clinical skin care may opt for a uniform with a structured design.
Identify your team members. Eliminate confusion for your client by identifying your team members and their roles. You can ensure that your client will not mistake a locker room attendant for a therapist by selecting uniforms that suit the role of the employee. Name tags with the department or professional title are effective, even for a small business. New clients find it easier to remember and make a connection with a staff member when they do not have to struggle to remember names.
Craft an impression that engages the senses. Soft music, a pleasing aroma and comfortable furniture in your waiting area engage first-time clients and offer a sensory welcome. It helps them feel that they have made the right decision in selecting your skin care facility. These sensory experiences combined with a warm welcome by professionally attired team members can help you make a positive first impression that leads to a return visit.
A client's unfavorable first impression could cost you the opportunity to rebook an appointment.

Patti Biro is the owner and founder of Patti Biro and Associates, a consulting firm specializing in planning and providing innovative continuing education in the spa and wellness industry. She can be contacted at 760-712-7385, or via email at info@pattibiro.com.