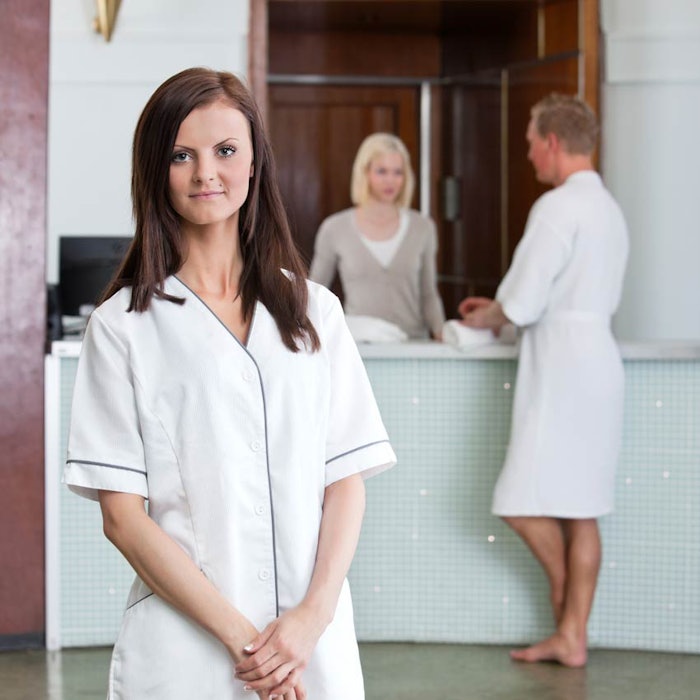 In about five years, millennials will make up roughly 50% of the U.S. workforce. They will overtake both baby boomers and Gen X. One of the challenges I hear is how to find, motivate and hold onto millennial staff.The Professional Beauty Association (PBA) reports that 37% of you say this is the top challenge facing your business. To turn this trial into a triumph, it helps to know what makes the millennial mind tick.
Millennials and Media
At 77 million strong, they make up 24% of the U.S. population. Though dates vary as to when the generation starts and ends, the chaps who coined the "millennial" label bookend those born between the early 1980s to the early 2000s. Technology is integral, as millennials are digital natives and the founders of a social media society. Some studies claim they spend an average of 17.8 hours a day with different types of media, often simultaneously. Entrepreneur reports that 71% say they engage in social media daily and spend over five hours per day generating their own content like posts, photos, blogs, e-mails and texts. Here's your first clue about what you should assign to them if they work for you.
Millennial Behavior
Millennials value authenticity and creativity. They care about their families, friends and philanthropic causes. They have helped reinvent the way we shop, pioneering the "shared economy," such as Uber, ClassPass and AirBNB. They don't want to be in debt, so will put off big purchases like cars and homes. Getting married or owning a home is less important than having a stable, well-paying job. They are avid researchers--42% of them check at least four sources when trying to decide on a purchase, according to Edelman Digital. About a third make purchases only when they have a coupon or promotional code. And roughly 40% buy previously-used items online to save money. This is the client that will take their skin analysis and search online for the best deal on product, especially if you don't have any promotional offers, free add-ons or a loyalty program. This is the rub for many managers and owners--the 9 to 5 grind or 10 to 8 plus weekends doesn't always float the millennial boat. Instead, they cherish flexibility and some want to work where and when they want. Of course, this is not easy to do with full schedule of clients. The salary is important to this generation, but so are the expectations. They value autonomy but want support and mentoring around their career and new opportunities. They value the ability to pick and choose tasks, location, independence and work-life balane.
Millennial Work Guidelines
Hire several part-time millennials to work set hours during busy times, but give them the freedom to pursue their passions on lighter days.
Be very clear about your expectations, their areas of strength, and realistically where they need to improve. Timelines and goals are key for this group.
Assign them certain projects that they can own, like building your social media presence and planning your social strategy around your promotions and marketing calendar. Have them build your YouTube video library. You'd be surprised just how creative and competent they are at all things digital.
Studies say these millennials are more adaptable and open to change than their predecessors. But they are also likely to leave their jobs in three years or less. Millennials stay in jobs where they get real responsibilities that make them feel like they're having an impact. They want to work for a business they believe in, so is your business believable and built around "doing good?" What's your vison or mission? What social causes do you support? Just how and when are you giving back? And most importantly, are you clearly communicating this to attract and keep the best millennial talent? Who knows, they might just help to inject some much needed creative juice into your tired operation.
Sources
1. www.elance-odesk.com/millennial-majority-workforce-infographic
2. www.nielsen.com/us/en/insights/news/2015/millennials-at-the-mall-what-factors-drive-young- consumers-retail-decisions.html
3. http://resources.bazaarvoice.com/rs/bazaarvoice/image/201202_Millennials_whitepaper.pdf