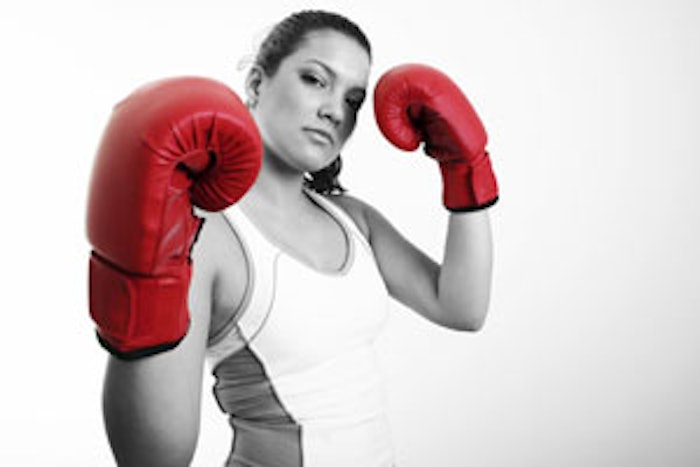 A powerful, effective business often is likened to a purring car engine. But even the most finely tuned, perfectly calibrated engine is a hotspot of sparks, pressure, friction, heat, flammable liquids and potential danger.
Skin care facility owners and managers should learn to trust their gut and get closer to their team, starting by following these 12 tips.
1. Lead by example. This means so many things, but in the specific area of conflict prevention and resolution, it means never bad-mouthing anyone related to the business. Maintain a corporate culture of respect. You may listen to the complaints of other employees—in fact, document these—but resist the urge to chime in. Be discreet and give people privacy to air grievances.
2. Create and work from a team manual. Putting rules in writing prevents blaming and confusion. The manual's top 10 points—the "Golden Rules"—should be hung where team meetings are held.
3. Hold regular team meetings.Managers often stop having meetings when the engine seems to be running smoothly, until the internal combustion suddenly gets hot! The fact is, this rarely happens overnight. Staying in touch with the team through weekly meetings will help prevent problems from going undetected. Managers should make themselves available at all times for any team member with a concern.
4. Spend time on the floor. It's important for management to observe team members in their day-to-day job functions. They may be making mistakes, breaking policy or are not being mindful of a fair sales rotation on the selling floor—which can all lead to team conflict.
5. Make performance standards explicitly clear. Every team member should understand her job requirements, the standard of performance expected, how that performance will be measured and rewarded, and should regularly receive performance reviews.
6. Start all new hires in a front desk role Often there is a sharp divide between the front and back of the spa. Eliminate this split in order to prevent conflict. Plus, it's important that the entire team be fluent in front desk tasks for ongoing respect and support for all.
7. Create a supportive environment for learning. Conflicts can arise between senior team members and new hires due to the learning curve. Personally spend time coaching all new team members. Remind senior employees that everyone struggles, and newbies in particular need the support of the team in order to be successful.
8. Become a detective. If it feels like something is wrong, there's a good chance it is. Always be present and available for the team, but remember that more will be learned by observing first-hand than by asking direct questions.

9. The problem may be a policy, not a person. If there's trouble, the source may be a long-running business practice or policy the company has in place that needs re-evaluating.

10. Examine the commission structure. This is a common source of friction in skin care facilities. Today, some spa business experts recommend that commission never exceed 41–43% of total gross salary, based upon employee productivity and expertise.

11. Reconsider how incentives are structured. Those sales contests may backfire and spark jealousy. Make sure any programs can benefit all team members. For example, rather than awarding a larger prize to the top seller, try awarding a smaller prize to every team member when they reach a specific goal.

12. Listen to troublemakers. Occasionally, a team member is truly a bad apple that must be plucked and removed. However, even these potentially dangerous individuals may reveal larger truths that are limiting the business.

Sometimes, unhappy team members are unhappy for good reason. Give them a private audience and find out more. The conversation may be valuable, even if the company ultimately terminates the individual in question.

Erin Carey, retail store and business development manager for the Dermalogica flagship in Santa Monica, CA, leads a team of 10 professional skin therapists.