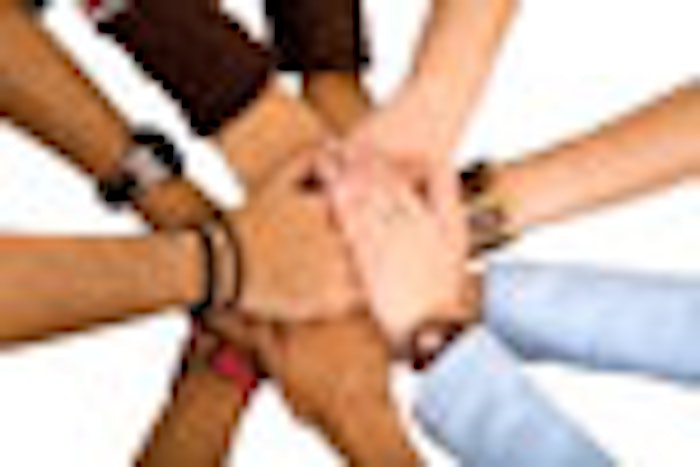 As a skin care professional, you must courageously navigate through the stormy seas of employee and client expectations. Add the uncharted territory of an unstable economy and before you know it, the tight ship you thought you were running may show signs of sinking. Take heart! When the waters get rough, it's not time to abandon ship … it's time to gather the crew. Your employees are your greatest asset—and often your largest expense—which makes employee engagement a top priority. When employees are empowered to utilize their strengths, they will support the organization's objectives, create highly satisfied clients, solve problems and improve the bottom line. Along the way, a new synergy of ideas, productivity and enthusiasm emerge, catapulting your skin care facility's success far beyond the competition.
Success is often derived from asking the right questions. Many companies have failed because their leaders have placed little value in maximizing the use of their team's strengths. To avoid becoming obsolete, ask yourself and your team the following questions.
What is the current vision of our organization? Is it relevant and does it fill a need?
What are the current external and internal factors helping or hurting our mission?
How can we effectively utilize our employees' strengths to achieve our objectives?
The collaboration of ideas generated from these questions enable team members to understand the larger landscape and contemplate their enhanced role within the company. As manager, it is time to evaluate each staff member's strengths in order to achieve the group's established goals. Keep in mind that many of the low-performing employees are often assigned tasks and services that exacerbate their weaknesses, thus causing low morale and lower client retention. This can be reversed by changing their job description based on an informal strengths assessment. Here's how.
Have each staff member create a "sink or swim" list for two weeks. During this period, they must journal every action on a daily basis that either stimulates feelings of excitement and passion or frustration and boredom. For example, if organizing and filing vendor invoices gives you a natural high once it is completed, this task should be listed under "swim." This list must encompass their actions outside of the workplace, as well. Be sure to create an enticing group incentive that will be awarded if every employee participates in the experiment.
After 14 days, meet with each team member individually to detect patterns and, ultimately, strengths. Together, you will determine which operational categories they naturally support. Take note that discovering strengths transcends titles such as"massage therapist" or "esthetician,"nudging the team to think out of the box. After analyzing their lists, have them review the spa's master list of operational tasks and projects, created by the spa manager, and check off those parallel to their strengths. Your collaboration should result in assigning tasks within the four categories below.
Relationship tasks. Interpersonal problem-solving, service, relating and nurturing
Promotional tasks. Event/contest planning, organizing, selling, educating and networking
Administrative tasks. Filing, inventory management, bookkeeping and clerical duties
Strategic tasks. Generating ideas, creating systems, collecting data and product/service development
Ideally, all categories should be supported. If not, you have now discovered required strengths needed from future hires to complete coverage. Be sure to chart these categories into quadrants, listing each employee's name and tasks assigned.
Moving forward, this chart should serve as a reference guide that may be consulted on a regular basis. Before long, your crew will be rowing in the same direction and performing at tip-top shape for smooth sailing ahead.
Joseph Mandato is president of Fortress Strategic Managementand owner of the award-winning LaBella Spa in Merritt Island, Florida. He is a graduate of the University of Central Florida, Crummer Executive Management Program at Rollins College, and is currently conducting doctoral studies in disease prevention and business administration at Orlando University.