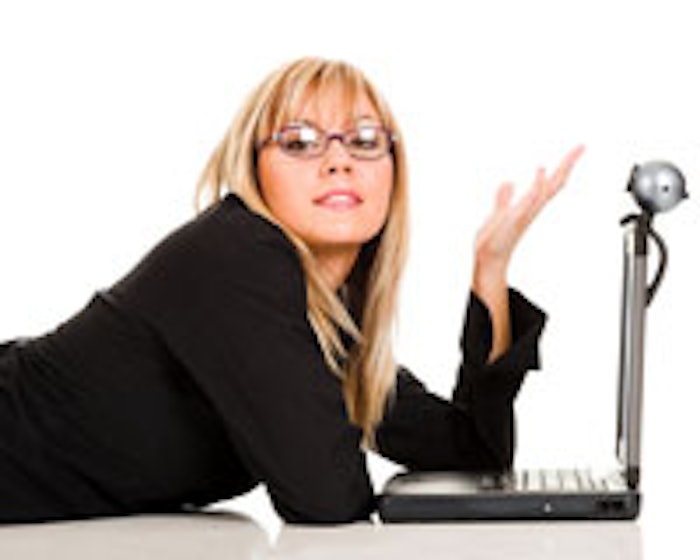 According to Pew Internet Project research, 67% of adult Americans use social media sites, as of December 20121, with one-third admitting to use during work hours.2 Given the personal connections that so many skin care professionals develop, this often means communicating online with clients directly. Social media use can be a big issue for employers, especially when it comes to team productivity and maintaining control of your company's brand positioning and message.
Social media is revolutionizing marketing for small businesses, but few have responded to the change by making adjustments to team policies, procedures and training. Instead, most take a reactive approach, waiting for a team member to make a mistake in her online behavior and then taking disciplinary action. Consider the following when it comes to social media and your skin care facility.
The challenges. Team and management productivity and efficiencies; brand image; and word-of-mouth management
The opportunity. Leveraging your staff into brand advocates while maximizing real-world performance.
The solution. Establishing social media policies so your team knows what to expect when it comes to online behavior, followed by education and training to support this philosophy.
That last point is a key one—providing the right education and resources to help your team understand and proactively utilize social platforms to support both your company and their individual career goals—is key. However, before you can educate, you first need to put your policy in place.
1. Be realistic. Do not ban social media access completely. Instead, consider the use of social media in relation to your business, and identify when it is OK to access social media platforms during work hours. Remember that tough policies will not change the fact that team members can connect to the Web from their smartphones. It is better to be proactive, and gain an understanding of social media and its proper use in the spa. Do not be afraid to allow access, but do provide clear boundaries. Consider a policy for the use of social media in the workplace that aligns with your rules for personal phone calls during work hours.
2. Find and emulate social media role models. To get started, try an Internet search for "social media policy" to access a list of examples. Consider how other similar service businesses address issues related to the workplace use of social media—including confidentiality and inappropriate behavior, photos, language and time limits. As with all policies, look for a common sense, legally defensible approach.
3. Involve your team members. Consider holding a team meeting for a discussion of social media and its marketing value to your business as a starting place for a deeper discussion on policy. This opens up a conversation on fairness and the larger rules of engagement, centered on building a policy for all to engage successfully online as professionals without jeopardizing their employers or their employment.
4. Educate team members. Make social media training a key part of your ongoing professional development, and be sure to orient new employees to your policies.
5. Build brand advocates. Do not establish a policy that focuses only on the negative by simply telling employees what they cannot do. Make it easy for them to be your business's advocates by encouraging your team to promote your spa through their social media activities.
The bottom line in creating an effective policy and its results is to do less micromanaging, and offer more education and communication to allow your team to successfully represent themselves and your skin care facility online—and in doing so, add value and profits to your business.
References
www.pewinternet.org/Commentary/2012/March/Pew-Internet-Social-Networking-full-detail.aspx
www.socialmediatoday.com/leaderswest/1453831/study-30-people-are-social-media-work-one-hour-everyday
(Both accessed Jul 30, 2013)

Committed to helping professionals grow, Gordon Miller is a business educator, consultant and social media evangelist for the professional beauty industry. He can be reached at gordnm@yahoo.com.