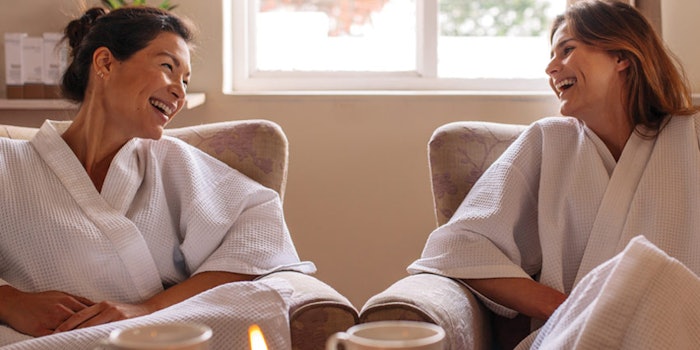 End 2018 in the green. Here are #10things you can do to jumpstart your profits and make more money before the year ends.
1. Count inventory.
Generate an on-hand inventory report. Products that are stagnant can be discounted, added as a gift with purchase or gifted to clients.
2. Lure the shoppers.
Create a shopping day. E-mail clients what will be offered during the event. Include package discounts, wine or apple cider, complimentary gift wrapping or another pop-up vendor. Quick complimentary pick-me-up services will bring them in and encourage them to shop.
3. Reward family and friends.
Offer a "Friends & Family Day." Friends and family of employees can come in during off hours to shop and receive services at a discount.
4. Reward gift cards.
Sell gift cards with spa cash. For example, every $50 gift card your client purchases earns them five "spa dollars" for themselves.
5. Create packages.
Package service and retail offerings. If your body cream isn't selling, package it with the body treatment series. Clients will receive better results if they are using proper home care.
6. Promote company gifting.
Many companies offer gifts to clients during the holidays. Offer to help them shop for their assistants, clients and employees. Spa gifts promote health and wellness.
7. Deliver for VIPs.
Busy clients will appreciate ease of free delivery and shipping and understand that a minimum purchase is required.
8. Go to them.
Offer to come to a company's office or on campus and speak about healthy skin. Offering retail items and promotions to come to your spa will bring in a new clientele. Contact the human resource department about when they offer employee health awareness days.
9. Meet with your vendor.
Review your inventory report and decide how to retail existing products. Are your costs of goods high? Does your service cost cover your back bar costs?
10. Market pre-booking incentives.
Sales can be slow after the busy holiday season. Capture your audience by offering an add-on eye treatment with their next facial if they pre-book before they leave.
Embrace the energy of this busy season and take advantage of last minute sales. These #10things can be used all through the first quarter too.