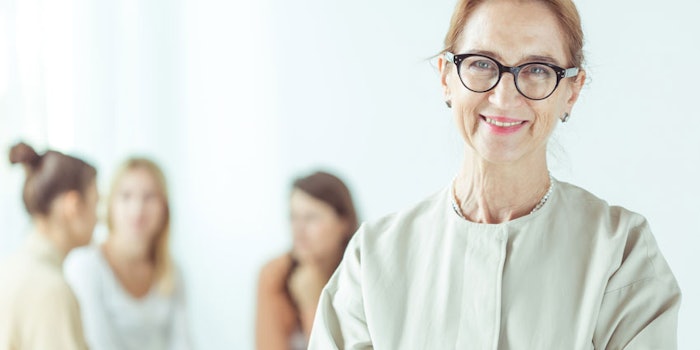 In the spa industry, great relationships are hallmarks of the business, from the clients that keep coming back to the relationships we form with colleagues. Building a strong sense of connectedness is integral to wellness — as we connect with and lift others in our lives, we lift ourselves. For me, the mentors in my life have made all the difference, professionally and personally.
I first met the woman who would become one of my biggest mentors when I was an ambitious 20-something living in West Palm Beach, Florida, with my mind set on climbing the corporate ladder. A classic type-A overachiever, I was taking a master's-level business class and had set my ambition on one day owning a spa, so I began working at PGA National Resort & Spa, one of the largest spas in the country, while attending school to become a nail technician. It was there that I attended a reflexology class led by premier spa-industry educator and world-renowned aromatherapist Anne Bramham. Through a single reflexology treatment on my feet, she picked up on a chronic urological problem that I hadn't been able to resolve. At the time, I was considering aggressive medical treatment, but Anne performed reflexology and Dr. Vodder's manual lymphatic drainage on me and led me to a strict treatment plan that included diet changes, herbs and custom-made essential oil blends. Within months, Anne's treatments worked, and my life changed entirely.
Although I'll forever be grateful for the expertise Anne offered to me all those years ago, the impression she made was so much greater than the knowledge and skills she shared. What she gave me was an investment of her time. At the time, I was disconnected from self, and Anne became my mentor. It was her mentorship, support and advice that led me to learn all I could about spa therapy and pursue licenses as a massage therapist, esthetician and cosmetologist. To say it was life-changing feels like an understatement. Although I was fortunate to have Anne open the door with guidance and career advice, our relationship wouldn't have progressed as it has if I hadn't been open to receiving her help. In moments of career uncertainty, one of the best things we can do is allow ourselves the chance to learn from others' experience. Below are a few ideas for making the most of a mentoring relationship, both as mentor and mentee.
For Mentees
1. Find a mentor. When looking for a mentor, think about someone whose career you admire. Keep in mind that mentorships tend to work best with someone you already know/have a relationship with. This might be someone in your line of work, but it doesn't have to be. There are numerous business traits that transcend industries; things like work ethic, work-life balance and overall business approach are often best learned through experience. Find someone whose experience you'd like to learn from.
2. Learn from each other. If you're seeking specific career advice, don't be afraid to ask questions. At the same time, it's okay to show initiative and share your own ideas. Mentorships thrive when relationships are two-sided: your mentor might bring experience and expertise, but you bring passion and new ideas. We all grow when we're willing to learn from one another.
3. Appreciate. Be a person you'd want to mentor. This not only means being polite, respectful and pleasant to be around, but it also means showing honest appreciation for the time your mentor has invested in you. Be eager to learn, open to constructive criticism and willing to contribute to the conversation.
For Mentors
1. Learn more. Know yourself and who you are working with. Before I start to mentor someone, I always ask, "who are you?" How does your mentee define him or herself, and what are the roadblocks preventing achievement? It's also a great question to ask yourself!
2. Set expectations. Talk about expectations right from the start. What does your mentee hope to gain from this relationship? How much time are you willing to offer? Establishing the basics will help you avoid miscommunications down the road.
3. Set mutual goals. Also, be willing to adjust them. Most mentorships are a means to growth, whether personally, professionally or otherwise. Where does your mentee dream of being career-wise? What short-term goals can you help them reach on their way to the long-term dream? This might require adjustments as time goes by, but setting goals is always the first step to reaching them.
4. Empower them. Remember that you're offering guidance and support, but the decisions are all theirs. The more you invest in getting to know someone, the clearer it will be when you're crossing this line. The best mentors are those whose support isn't contingent on whether their mentee follows a step-by-step plan for success. Your job is to empower them with the skills, knowledge and/or confidence to follow their own path, whatever that might be.
In business and in life, mentorship has the power to change lives for the better, and fortunately our industry is filled with experienced professionals who want nothing more than success and growth for those following in their footsteps. I've benefitted greatly from mentorships throughout my career, and I'm now dedicated to mentoring others who are in search of guidance, career advice or support. Through the Global Wellness Institute (GWI), for which I serve as the South Atlantic Ambassador, mentors and mentees connect for phone calls and videoconferences twice a month to discuss topics like leadership, management and business planning. The more we share our knowledge and expertise, the greater our industry is as a whole.