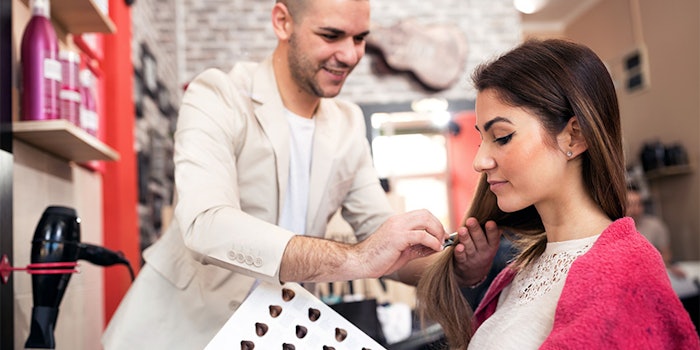 Indiana has proposed legislation that could eliminate the requirement for barbers, hairstylists, cosmetologists, estheticians, manicurists or electrologists to hold a valid license.
This legislation, House Bill 1364, would "allow an individual to provide services for compensation as a barber, cosmetologist, electrologist, esthetician, or manicurist without holding a state license or a license from a unit of local government," per Indiana General Assembly. 
This means individuals working in the beauty sector would no longer require a license, only a written notification that the individual does not have an occupational license as well as signatures of both parties and the address and telephone number at which the individual can be contacted. 
The bill states individuals will still need to comply with all health, safety, security, confidentiality, reporting, and consumer protection requirements applying to an individual who provides the same services pursuant to a state license.
Currently, there is a petition to stop this bill, found here, with almost 50,000 signatures as of February 2, 2021. 
The petition, created by Chelsea Lasiter, states, "This bill, if passed, will allow all unlicensed people to perform services to the public in cosmetology, nail, barbering or esthetics. This is a huge issue, that must be stopped...The issues that could arise from untrained people performing these services could result is serious bodily harm. Chemical burns, cuts, infections, burns, viral infections, bacterial infections, wounds, COVID. Not to mention, the unsanitary conditions they could be performing these services in." 
Those who are licensed in these professions take their job seriously and professionally. Some have spent their entire lives perfecting their craft, pursuing further education and protocols, to provide safe and professional services to people. This is not an easy profession to just "pick up." This bill must be stopped," the petition concluded.