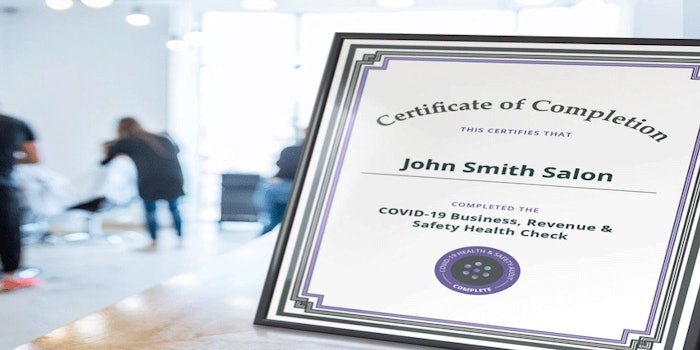 In the wake of COVID-19 and its aftermath, an online scheduling and business management site, Genbook, has officially launched a wellness and health check tool. This launch was designed to help small businesses that are starting to reopen, and it is free. Genbook collaborated with its site users and small business owners to develop it.
Small business owners and entrepreneurs can quickly take Genbook's COVID-19 Business, Revenue & Safety Health Check assessment. The health check not only helps entrepreneurs to ensure their safety and the safety of customers, but it also gives entrepreneurs different tips and ideas on how to maximize productivity and increase their revenue, based on the business type.
Service-based entrepreneurs in the hair, barbering, beauty, wellness and other service-based industries can take the assessment and post their certificate of completion in their establishment, showing patrons that they take their health seriously during these trying times.