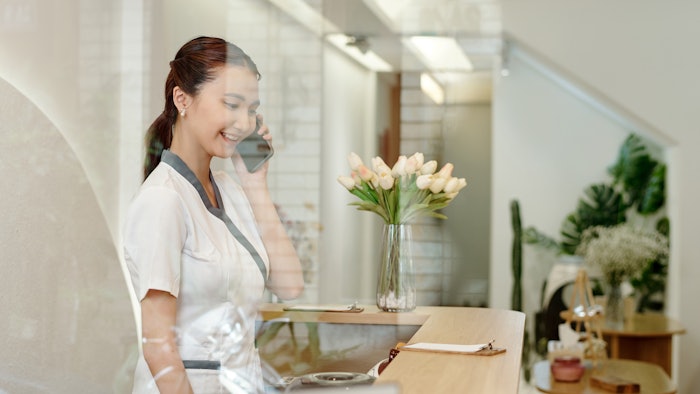 Whether it's right after the holidays, or in the depths of the summer, every business tends to run into their "slow season." Keeping business booming during this time can seem like a huge effort. How do you keep yourself busy during your slow down time of year? Better yet, when is the slow season for your spa? 
Skin Inc.'s audience was a near 50/50 split in our most recent poll asking this question, with 48% naming January-June as their busiest season and the other 52% naming July-December as their busiest. 
No matter when your spa is experiencing a lull in their busy season, we gathered some top tips on how you can make sure to still have a regular, flowing profit in your business. 
1. Offer Facial Zones
Lisa Stewart, Solia Spa
Some people may need more time or money to come in for a full facial, so offer facial zones. We offer this at Solia Spa; it's a great win because the client can have their needs addressed, and we can take care of their skin.
Here is what works for us. We offer Cryo Facials for $150.00. You can submit one zone for $75.00. The zone may be the neck and jawline or the eyes and forehead. You are focusing on an area that is the most concern to them. This idea helps our clients with time and money, and they have the desired results. You can do this with just about any machine or focus with a hands-on facial.
It's all about being creative and effective. If you do not have facial machines, use your massage techniques for lymphatic and lifting techniques with the muscles. The results are instant, along with relaxing. You can have this be a 15-20 minute service.
Teach your clients to come to you, especially since you are a certified skin expert. Even if clients choose injections, they still need to visit their esthetician. We want their skin to be radiant and healthy. This is the importance of good skin care. It's the health of the skin that matters.
2. Create Exceptional Client Experiences
Dawn Gantt, Bioelements
One of the pillars of a successful skin care business is providing an exceptional client experience. That means keeping a line of communication open between you and your client, even after the service ends. Downtime is a great time to reach out directly to a client, ask how their skin is looking post-facial, if they have any questions, and to offer a last-minute promotion that can fill your calendar with same or next-day bookings.
Take advantage of a low cost-per-treatment on an enhancement service and add it as a free add-on to a new facial on your menu. For example, you can offer a free Triple Corrective Arm + Hand Treatment when you book a Triple Corrective Enzyme Facial. One-on-one communication with a special offer like this helps cement your relationship and maintain an emotional connection with the client. 
3. Take Creative Measures
Lisa Jenks, MD, Genesis MedSpa
Always keep a cancellation list of clients who would like to get in sooner for an appointment. If you discover that a day is not filled, that list allows you to call people who may jump at the opportunity to book. Sending out an email to all your clients letting them know you have some "last-minute" availability can also generate phone calls. Don't sound desperate in the email message. Verbiage such as "a few appointments have become available this week" gives a sense of urgency to those reading it and does not suggest that you are frantic.  
If you know that a particular month or season is always slow, that can be a good time to plan fun events for your clients. Peel parties where light chemical peels are discounted, a rep is available to apply products or make-up, and light refreshments are served can introduce clients to a treatment they haven't received before. Small educational seminars can pull people in who are interested in learning about a particular service before they book. Offering discounts for anyone who attends is a way to increase attendance. 
Sometimes it is good to lean into your slow times. Catching up on webinars, reconnecting with staff, cleaning out cabinets and reviewing your business plan are all tasks that tend to be ignored during our busy times, but are important ones for the health of our business. Sometimes, slowing down can be a good thing!