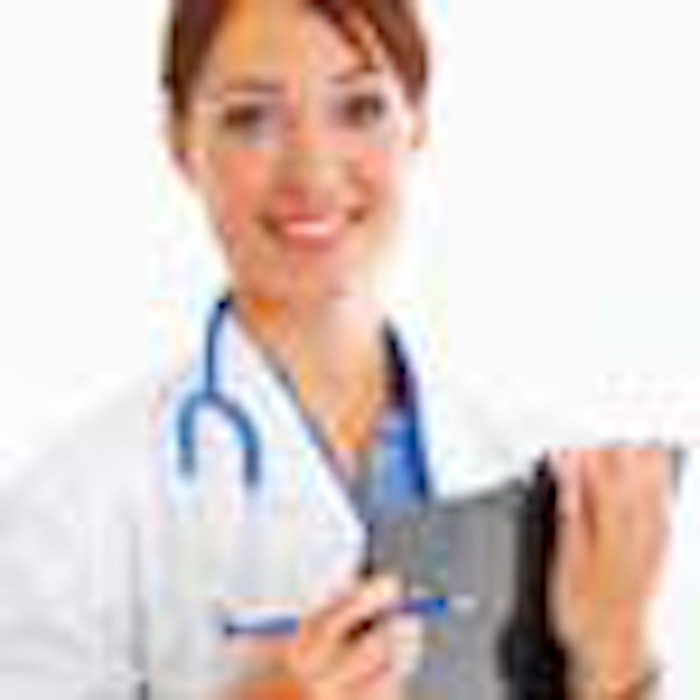 As the U.S. economy pulls out of the recession, so are nips, tucks and lifts. According to statistics released this week by the American Society of Plastic Surgeons (ASPS), 13.1 million cosmetic plastic surgery procedures, including those that are minimally invasive or surgical, were performed in the United States in 2010, up 5% from 2009. In addition, more than 5.3 million reconstructive plastic surgery procedures were performed last year, up 2%. The increase in cosmetic plastic surgery mirrors the rise in consumer confidence throughout most of 2010.
"The economy is showing signs of improvement and, financially, things are a little better for people this year," says ASPS president Phillip Haeck, MD. "The financial markets are at a two-year high, we're seeing a double-digit increase in the percentage of auto sales over a year ago, and as the aging population continues to grow, people are investing in plastic surgery procedures to help stay competitive in the workplace. The growth in cosmetic plastic surgery procedures is multifactorial."
Cosmetic surgical procedures increased 2%, with nearly 1.6 million procedures in 2010. The top five surgical procedures were:
Breast augmentation (296,000)
Nose reshaping (252,000)
Eyelid surgery (209,000)
Liposuction (203,000)
Tummy tuck (116,000)
Interestingly, in what might be viewed as a trend toward more than minimally invasive procedures, face lifts rose 9% in 2010, with nearly 113,000 procedures. Face lifts have not experienced growth since 2007. Breast augmentations increased 2%, with silicone implants being used in 60% of all breast augmentations. All surgical body contouring procedures, i.e. breast lifts (90,000 procedures, up 3%), lower body lifts (10,000 procedures, up 9%), upper arm lifts (15,000 procedures, up 5%) and thigh lifts (9,000 procedures, up 8%), experienced growth in 2010. A substantial amount of those procedures are being requested following massive weight loss.
"There's some pent up demand for cosmetic surgical procedures," says Haeck. "People have waited a couple of years or more to have procedures, until their finances were at least somewhat back in order. But, all indications are, more consumers are again willing to spend more to look better."
Cosmetic minimally invasive procedures increased 5%, with nearly 11.6 million procedures in 2010. The top five minimally invasive procedures were:
Botulinum toxin type A (5.4 million)
Soft tissue fillers (1.8 million)
Chemical peel (1.1 million)
Laser hair removal (938,000)
Microdermabrasion (825,000)
"Injectables have remained robust despite the economy," says Haeck. "Botox and Dysport injections are up 12%, while, interestingly, fat injections are up 14%, which could reflect how a patient's own fat is being used in more creative ways to rejuvenate the face and body."
Reconstructive plastic surgery, which improves function and appearance to abnormal structures, increased 2% in 2010. The top five reconstructive procedures were:
Tumor removal (4 million)
Laceration repair (357,000)
Scar revision (161,000)
Hand surgery (106,000)
Breast reconstruction (93,000)
Breast reconstruction is up 8% in 2010 and is new to the top five reconstructive procedures. It replaces maxillofacial surgery.
"It's been a major goal of the ASPS to increase women's awareness of their breast reconstruction options, so much so that in 2009 the ASPS started a breast reconstruction public education campaign," says Haeck. "It's great that we can report that this procedure is now among the top five reconstructive procedures."
ASPS procedural statistics are collected through the first online national database for plastic surgery procedures, Tracking Operations and Outcome for Plastic Surgeons (TOPS). This data, combined with the annual survey sent to American Board of Medical Specialties certified physicians most likely to perform these procedures, results in the most comprehensive census on plastic surgery.
To view the 2010 National Clearinghouse of Plastic Surgery Statistics report, visit plasticsurgery.org. Visitors can also find information about procedures and referrals to ASPS Member Surgeons.