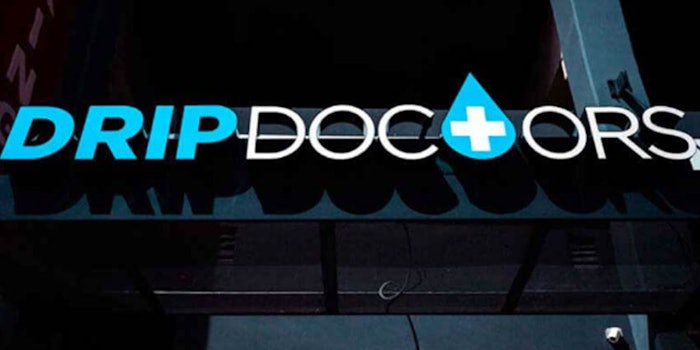 The brokerage division of Kennedy Wilson, a global real estate investment and services company, recently represented Drip Doctors: IV Vitamin Therapy & Regenerative Center (Drip Doctors) and helped it open its fourth location, in the Brentwood submarket in Los Angeles, California, in early 2019.
The 1,847-square-foot space, below Casa Bella Apartments, is located at 11670 San Vincente Blvd.
Drip Doctors offers medical services such as cosmetic enhancements, PRP, STEM cell, NAD infusions and labs and, of course, IV vitamin drips. The drips deliver vitamins and nutrients directly into the bloodstream, bypassing the digestive system for direct cell absorption.
"We're excited to bring the lifestyle of preventive medicine and wellness to the Brentwood community," said Jamila Sozahdah, PA-C, co-founder and CEO of Drip Doctors. "We're strategically expanding our practice throughout the western region and want to make sure the markets we enter will help our business thrive and reach patients who need access to these types of services."