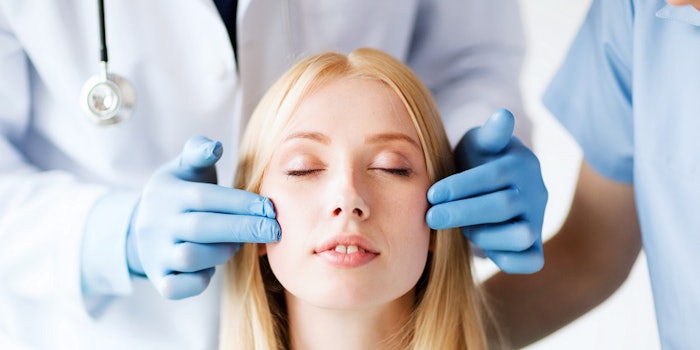 Kovak Dermatology & Laser Institute has announced the addition of facial plastic surgeon Benjamin Caughlin, M.D., FACS to its team. With the announcement, the institute will be expanding its esthetic offerings to include surgical procedures.
Under Caughlin's direction, Kovak Dermatology & Laser Institute will now be offering eye lifts, brow lifts, neck lifts, face lifts, facial contouring, sculpting, fat grafting, narrowing, as well as fat transfer, scar revision, otoplasty and rhinoplasty 
Caughlin completed his residency at the University of Illinois at Chicago with a fellowship in plastic and reconstructive surgery at the University of California in Orange County. He is also a staff member of the Jessie Brown VA of Chicago, where he is helping develop surgical treatments for transgender individuals. In addition, he is licensed in both Illinois and California and is board-certified by the American Board of Otolaryngology Head and Neck Surgery.
"We're very excited to have Dr. Caughlin join our practice," says Stanley Kovak, M.D. "For years, we've been the leader in non-surgical treatment for facial esthetics in the Chicago area. Being able to offer such a wide, new array of surgical options for our patients is really exciting. We pride ourselves on quality care and treatment and we bring that same care and quality onto the surgical side with Dr. Caughlin."