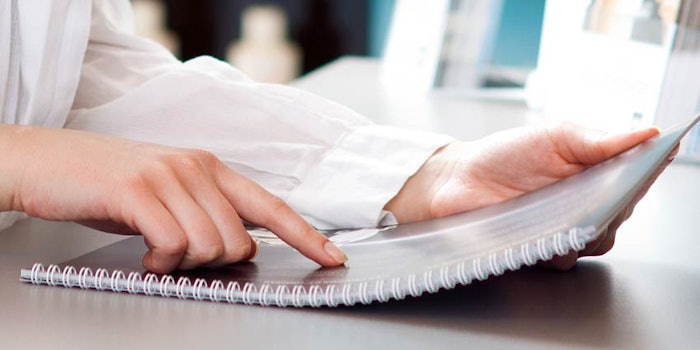 Q: How can a new esthetician approach crafting a menu?
A: Congrats and welcome to an incredible industry. Organizing a menu can feel overwhelming, but we can quickly replace those feelings with a fun, streamlined and strategic process with a few tips and tricks.
Step 1. Determine Your Focus
Do some skin care soul searching and ask yourself what your specialty is. This doesn't mean that you can't do many different things, but it helps to know your focus. Jot down the service categories you want to offer in order of importance.
Step 2. Organize Categories
Grab some inexpensive sticky notes and markers. Make some space on a wall in your house and create a horizontal line with three to five sticky notes. On each of these notes, write the service categories. Lay them out in the order you would want to attract them into your practice.
Step 3. Add Services
Under each service category, add sticky notes with the services you will offer. To the right is a sample layout if facials were at the top of your specializing wish list of services to perform followed by waxing and then lashes.
Pricing is a personal preference for a menu. I personally choose not to add it on my brochure to make it easier and more cost effective for me when a price adjustment is needed.
Step 4. Create a Doc
Create a Word document that houses front, middle and back page information, as detailed below.
Front Page Info. Appropriate Business Photo, Business Name, Website (Online Booking), Phone Number
Middle Page Info. Services listed on sticky notes
Back Page Info. Online Gift Card Available, Physical Address, Cancellation and No Show Policy
Step 5. Design
Find a designer that will take a photo of your wall outline and Word doc, and send you layout in a format that you can upload to an on-demand printing site such as Vistaprint or Moo. To find a reasonable designer, visit 99designs.com or find a local school that offers graphic design program. Ask if you could borrow a student for extra credit work. You can also ask clients, family members and friends if they know a designer that would work for some skin care TLC.
The most important thing to remember is to focus on what you would like to attract into your practice and have fun using your creative side.