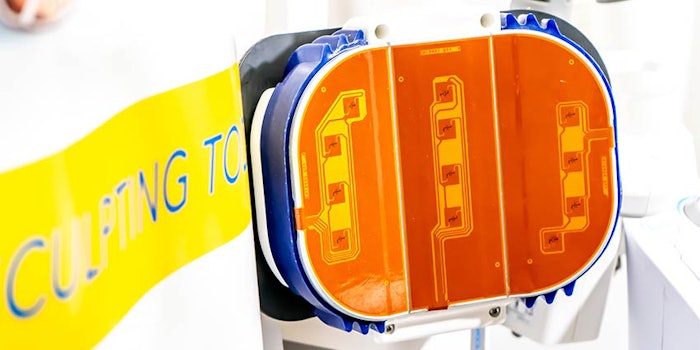 Plastic surgeon and skin care expert Myla Bennett, M.D., has brought the CoolSculpting procedure to Ederra Bella Plastic Surgery and Medical Spa, which she founded in Johns Creek, Georgia, according to an article on Yahoo Finance.
CoolSculpting is the only FDA-cleared fat reduction technology to use controlled cooling to safely target fat cells in areas including the abdomen, thigh and flank areas. Once fat cells are eliminated from the body, they're gone.
Related: FDA Clears CoolSculpting for Treatment of 'Double Chin'
With more than a million CoolSculpting procedures having been safely administered with proven results, the option is good for reducing fat that has been resistant to diet and exercise, according to the article.
Acting as a good alternative to liposuction, the treatment's sessions, which typically last between one and two hours, require no needles, surgery or downtime, but the number of treatments required for the desired results vary.
Bennett will develop a customized CoolSculpting treatment plan based on an individual's needs, the areas focused on and budget. Patients can elect for additional sessions to reveal more pronounced effects.
"We are excited to offer this treatment option to our patients at Ederra Bella," Bennett said. "CoolSculpting has shown significant results in removing fat, without the potential risks and downtime of invasive procedures. I have found it to be extremely effective, especially on resistant localized areas, such as back fat, love handles and isolated belly fat. The CoolSculpting procedure is quite comfortable, and patients are highly satisfied with the aesthetic outcomes."