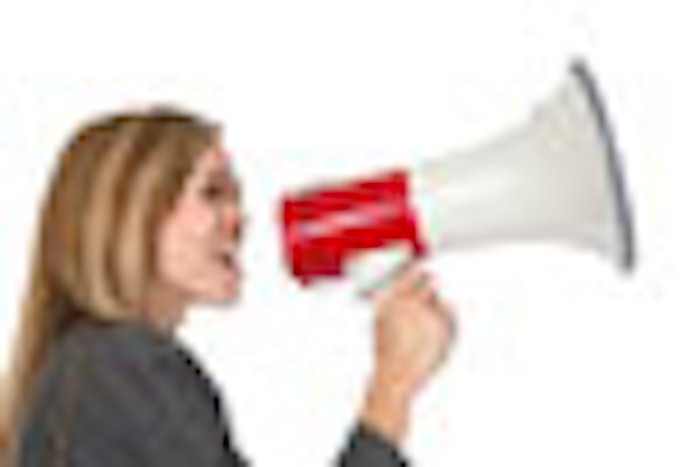 Maritza Rodriguez-Aouanough, global vice president of marketing & communications for Pevonia International and its related brands, offers helpful and implementable tips for how to best utilize in-spa marketing.
SkinInc.com: How can skin care professionals encourage clients to experience different services in my spa?
Maritza Rodriguez: "Offer a featured treatment with retail connection. Feature a new or existing treatment with a retail connection on a monthly basis. Be sure that the promotional piece or flier describing the benefits and value is placed in a visible location along with an exceptional retail display."
SkinInc.com: How can I promote these services in my spa?
MR: "Use promotional materials and tools. It is important that promotional materials be strategically and tastefully displayed throughout the spa, including an enticing offer to promote the featured treatment. Visuals should always be framed or on a hard backing, and not taped to glass or shelves. The information must not be overwhelming. It must be precise and simple. The value must be clearly displayed. It is recommended that the information is placed in the relaxation room and locker room, at nail stations, the reception desk, sinks, retail display shelves and any other area visible to clients."
SkinInc.com: Can events bring profitability or only an expense?
MR: "Efficiently planned events may prove to be an incredible way to market within your skin care facility. If goals are set and the spa team is made responsible for reaching set goals, events can increase sales and many times bring new clients to the business. Bartering for food, music and flowers can keep costs to a minimum with virtually no additional expenses."
SkinInc.com: Should the skin care facility's staff be responsible for in-spa marketing?
MR: "Absolutely! Your spa team should be the facility's biggest fan on and off site. Each team member must understand the mission statement and philosophy. Each one must be taught and expected to cross promote services and products in all departments. It is recommended that each employee experience every key service in the spa in order to speak intelligently about them, and recommend them with personal passion and conviction. This can be an important part of your employee incentives program and is a small investment that can pay big dividends!"