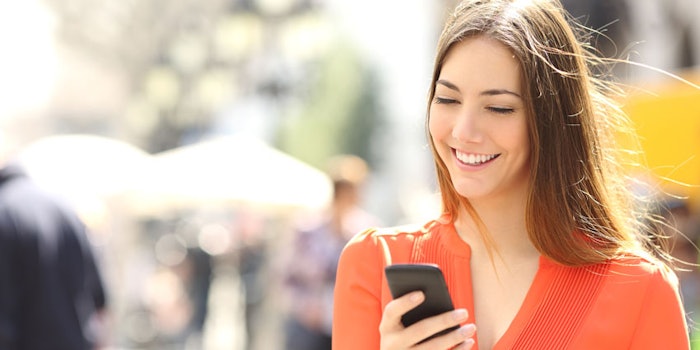 There's no shortage of business software tools available to spa and salon owners that aim to support with booking, payment, client check-in, and the list goes on. In recent years, these tools have become much for accessible, affordable, and user friendly ––a marked change from the expensive and complex software that previously dominated the industry.
And chances are you're using one of these popular tools to, at the very least, manage online appointment booking, and perhaps even the client check-in or check-out process. But there are also a few key ways to leverage some of these booking apps to improve productivity, reduce expenses and increase overall profitability.
Technology for Performance
If you're only using your software for online booking, you could be missing out on key features that could help you improve your revenue streams. While functionality varies by software, much of today's technology offers ways to gather and use data to help direct business activity. Some of this activity might include managing staff resources, tracking the effectiveness of your marketing metrics, staying on top of who your top-selling employees are, and even who your most loyal, and profitable, clients are. Many also help ensure client engagement doesn't fall to the wayside. Let's dig into a few of these functions.
Productivity. Scheduling appointments and managing schedules used to be one of the most time-intensive and repetitive activities in spas and salons, particularly if multiple people were involved. Of course, booking applications have streamlined this effort down to sending out automated reminders to clients. But the automation doesn't stop there. A number of software tools available have eliminated the need to continually repeat the same tasks. For instance, many will take care of recurring payments and membership dues, as well as send out reminders of renewal on your behalf. And if you have different service categories and rates for various members of your staff, most of the technology can be programmed to retain this information so you don't have to enter it every time you schedule an appointment. Ordering inventory can also be automated in many cases.
Communication and marketing. Sending appointment reminders is just the tip of the iceberg for many of these technologies. Most allow you to easily send out touchpoints to make sure you stay top of mind with customers who haven't been in a while, or to wish them a happy birthday or anniversary and attach a special offer. Reward and loyalty programs are also core features of many of these applications, enabling you to reward your best customers and empower them to become your brand evangelists. This could be through a rewards program in which the software can be used to assign point values to dollars spent or number of visits, or arm them with promotional cards or gift cards that they can gift to their friends and family. Some software, like MindBody also allow you to create your own app for booking and sending alerts with appointment reminders or special offers. With the ability to send alerts in real time, you're better equipped to fill slow days or last-minute cancelations.
Revenue management. With appointment bookings being one of the primary revenue streams for spas and salons, cancellations, no-shows and large gaps in the schedule can cripple profitability if the problem persists. Luckily, most booking tools on the market today aim to help solve this through schedule management, client tracking and automated appointment reminders. Being able to look at the schedules of your entire team on one calendar allows you to see where there are gaps and make necessary adjustments to staffing or offering special promotions to get more clients in the door during routine slow times or for booking last-minute appointments. At the client level, you can see who are routine no-shows so you can plan appropriately. Automated appointment reminders sent via text or email also help reduce the number of last-minute cancelations and no-shows.
Perhaps one of the coolest features many software tools offer is the ability to track the projected revenue you will make from any given client. Many will give you insight into how often they are booking or canceling appoints, how much they spend on any given visit, how often they refer, and the list goes on. This allows you to reward your best clients and keep them coming back.
That same level of insight is available on the staff side as well. Who are your top bookers and revenue generators? How many clients are they bringing and how much retail are they selling? With this data, you can learn from these top performers and help educate the rest of the team on how to more effectively sell retail or book more repeat visits. Similarly, by also tracking what your peak and slow times are, you can get proactive and use the technology to send out discounts for time slots you have trouble filling. Finally, by digging into the revenue numbers frequently you'll be able to identify issues before they become too large to fix and better identify what might have caused the dip or spike in the first place.
Finding the Right Application
With so many options available, finding the right software solution can be overwhelming. How do you find the right one for your business?
1. Make a list of your needs. What features are you looking for? Beyond booking and scheduling, do you want customer relationship management tools or the ability to access detailed reports on revenue? Also take assessment of what your clients might be routinely asking for. Do they want reminders or the ability to book services on the go?
2. Take your time. Introducing a new software into the company is time consuming and requires training to get everyone up to speed using it. So, be strategic about choosing a tool. Try several on for size before fully committing.
3. Look for integrations. Particularly if you are already using other applications you don't want to part with, check to see if the software allows for easy integration. Being able to access everything from one tool will save you a tremendous amount of time.
4. Make sure they offer support. You will inevitably have questions at some point and don't want to struggle to get the answers you need. Check out how easy they are to get a hold of and what kinds of support resources they offer. Bottom line, you have to figure out what will best support your business' and your customer's needs, and choose the solution based on that. Don't be lured by special offers if it's not the right fit.
Applications at a Glance
While this is a short list, these are among some of the most popular applications and may provide a starting point for your search:
MindBody. This software enables: appointment management, online booking, point of sale, loyalty programs, custom apps, and CRM. Pricing starts at $45 per month.
Milano. This online booking, CRM, marketing tool and point-of- sale software, also includes payroll and real-time revenue tracking. Pricing starts at $699.
Schedulicity. Offering booking, appointment reminders, email marketing and customer management, this software will soon add payment processing. The cost ranges from free to $20 per month.
Clover. This software offers point of sale, appointment scheduling, inventory management, client management and a loyalty program. Pricing varies.
Vagaro. This software enables appointment management, loyalty programs, online booking, point of sale, inventory and employee management, and CRM. Pricing starts at $25 per month.
Phorest Salon Software. This option offers email and text message marketing, loyalty programs, automated client outreach, inventory management, scheduling, and it integrates with social media. Starts at $79 per month.
Whichever software solution you choose, be sure you leverage all it has to offer. When used right, they can help make a major positive impact in your business's profitability, productivity and communication.