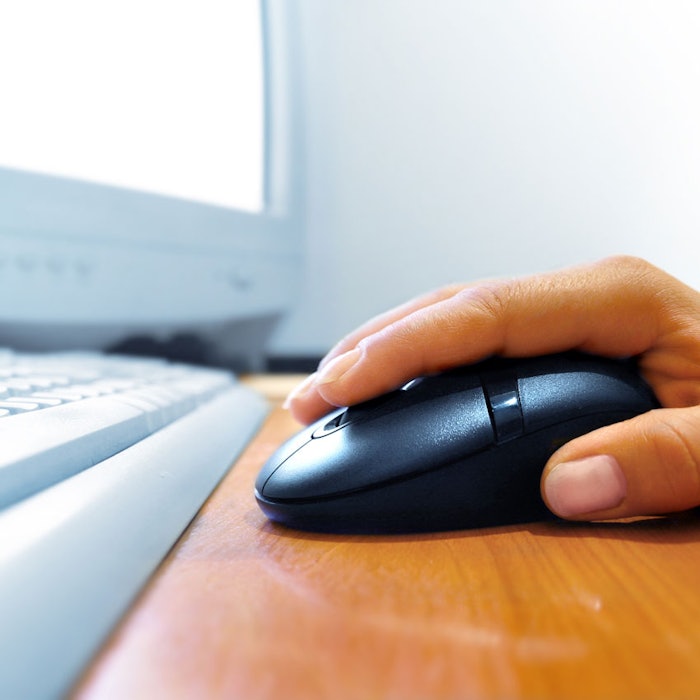 Business websites are the viewer's first impression of your business. Periodically, all business need to give themselves a face-lift to keep a fresh look, and websites are no exception. They don't have to be completely redone, but revisions to content trigger more activity with search engines and can elevate your rankings so you become more visible.
Hire a Team
Content on your website is only as good as the information you provide to the person building your page. If the web person doesn't understand the spa industry, that can be reflected in the presentation.
Frequently it is the business owner who ends up not only providing the information but writing the finished copy exactly as it needs to appear on the website. Unless you are comfortable writing promotional material, and many of us find it awkward to brag about ourselves, you might want to make your life a lot easier and develop a team. While many people try to do it all, often we would be more productive focusing on our strengths, interacting with the clients, giving fabulous treatments and delegating other tasks out.
Webmaster. Find a good webmaster who will put your content on the needed pages and help you develop a site that reflects your facility and image. Look online at websites for similar businesses, and see who built those sites at bottom of the page. Often there is a link to contact that webmaster.
Copywriter. A copywriter will work with you to develop your site content. It is important that the person you choose has a good knowledge of the spa industry industry and the clients you want to attract. This will generate the best content. You can work with them in person or via phone or internet, so they can get to know you, your needs and your goals.
They will develop the content for each of the needed pages and provide it to your webmaster to post. They can also provide a list of key search words that your webmaster can include to connect potential clients to you via search engines. In addition, the writer can also handle your e-newsletter based on the specials or promotions you want to feature. If you are just getting started and don't have a brochure, this can also be created for you. The same packet of information can be used to create a Google business page, a Facebook page, a Yelp page or any other web presence that focuses on businesses in your local area.
Assess Analytics
Pull reports or have your webmaster pull reports, a.k.a. analytics, to show you how many visitors you have had to your website and what pages they visited.
If a page isn't getting many views, it may need to be tweaked.The reports will also show you how many visitors took action on your website. You can later use these analytics to plan online marketing based on your strengths.
Make a List
The first step in website review or design is to make a list of the topics that need to be covered. Each different topic or type of service will need its own page.
We are so entrenched in what we do and brimming with ideas that the content posted for our spa site might not be as intuitive for the future client as it should be. For example, if you want to post a profile page, it should be focused on that. If you have appointment policies, they need to go onto their own page.
What pages you have are dependent on the types of services that you offer. Do you specialize in waxing, acne or anti-aging? Does your facility offer strictly skin care or do you have other services? The 80/20 rule applies here, with 20% of the services offered generating 80% of a spa's income. We need to make sure those services are easily found. It is both the content on our web pages and the arrangement of the pages that generates successful interaction with potential clients.
Establish the Right Pages
Homepage. Often, the first thing a potential client sees on your website is the homepage. It needs to give the viewer a quick overview of who you are, the personality of your business and how you can benefit them. Think of it as a snapshot of your business. It must entice them to stay and tour your site. Gaining this can be critical, challenging, technical and vital for success.
Staff. If you have a printed brochure, that information should be included on your website. Introduce your team, providing their profiles, pictures and strengths. In addition to good head shots, think about adding pictures of them working with clients.
Services. Give details about the types of services offered and be descriptive.
Reviews. Allow clients to post reviews on the spa and the services they enjoy. There is nothing like a happy client to attract another.
Contact. Clients need to know where you are located and your hours of operation.They also need to know if they have to call for an appointment or if they do it online. If they have questions, they need a number to call.
Policies. A clinic and appointment policies page helps establish expectations.
Education. Articles to educate your clients can also be helpful. The inclusion of a how-to video is another great way to engage with a future client.
Sign-up. An often missed link is finding a way to collect information about the person that looks at your page. You can include a simple sign-up area on your homepage, that either offers them a coupon or subscribes them to your e-newsletter. Their contact information gives you a way to add them to your mailing list or to follow up with them, perhaps with an e-mail note thanking them for visiting and inviting them to your spa.
Logical arrangement of pages is important to lead customers through to desired action. In the spa business, that action is to have the potential client schedule an appointment. Review the pages you have listed or have on your website, and assess if their organization leads the client to book an appointment.