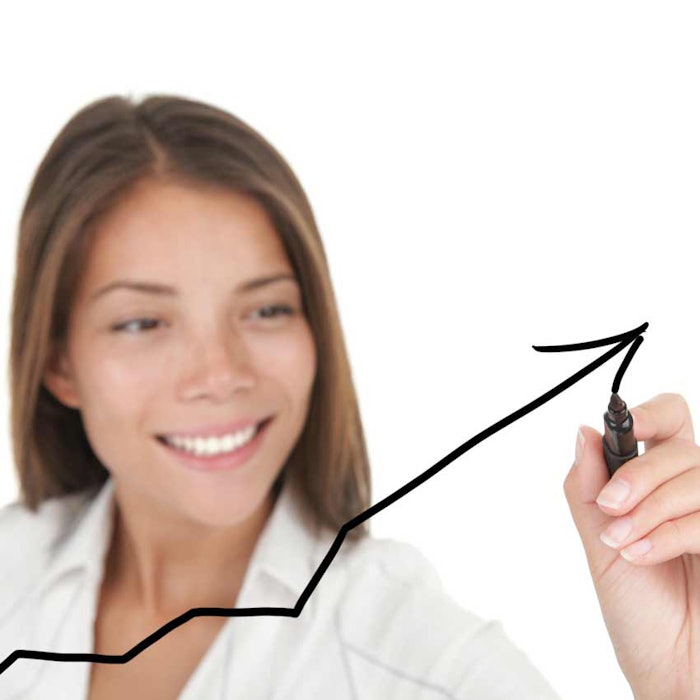 One of my all-time favorite basketball players is Michael Jordan. Sure, he was a six-time NBA champion, but what I really admire about him was the way he overcame his failures. What, MJ failed? Of course he did, and he wasn't afraid to admit it. "I've missed more than 9,000 shots in my career. I've lost almost 300 games. 26 times, I've been trusted to take the game winning shot and missed. I've failed over and over and over again in my life. And that is why I succeed," noted Jordan.
The road to success is filled with inevitable ups and downs. Failure can actually ignite passion. Here is another quote I love from Richard H. Schuller, "What great thing would you attempt if you knew you could not fail?"
Writing down goals significantly increases the likelihood of achieving them.
Is fear getting in the way of your success? Maybe you're not thrilled with your job—get a new one. Is your relationship feeling stagnant—change it! Are your current marketing efforts keeping you from making more money—shake things up. Don't convince yourself that the unknown might be worse; that your current job "isn't that bad" even when you know, deep down, that it could be so much better. Stop assuming it's easier to abandon your situation when in truth, a few simple changes could improve it dramatically. How do you take control of fear? Become a GOAL DIGGER.
Numerous studies have shown that goals are the blueprint for measurable success. In fact, one study of Harvard MBA graduates showed those who wrote down their goals earned, on average, ten times more than their classmates who did not.
Baby Steps Backwards
Let's say you're an esthetician wanting to make more money. You've sent out some flyers and posted daily on social media to get a few clients, but you're still not where you want to be. So, you should hand out a few more flyers and continue daily posting, right? Wrong! Albert Einstein defined insanity as "doing the same thing over and over again and expecting different results." Want different results? Try something different.
All goals begin with a dream that you must turn into reality Take baby steps, only backwards. Start with your big goal (e.g, increased income) and figure out what smaller tasks you can add in starting today. If you're currently making $50,000/year giving high-end peels at $300/each and wish to make $100,000/year, you'll need to double your current output of approximately 166 peels/year (taxes, expenses and gratuities excluded) to about 333 peels/year. Seem impossible? Break it down to daily output—you only need about three more peels per day, which is quite doable.
Choose Your Marketing Initiatives
Of course, you can't just wish for three more clients a day—get out there and find them. Numerous low- and no-cost marketing/advertising efforts can help you, depending on your time and budget. Most successful business owners choose one or two venues that work best for them, and then focus their efforts there, including the following.
Internet: Social media, Google AdWords, organic searches, search engine optimization (SEO), e-mail ads, e-newsletters
Print: Traditional flyers and mailers, business cards, service menus, newsletters
Guerrilla: "Out of the box" advertising including community meetings, networking, volunteering, free ads, bartering
Public Relations: Sending out story ideas to magazine and newspaper editors about your business or a new treatment you're offering with a great story behind it. For example, acne treatment success story for a teenage client who didn't want to leave the house because of her acne.
Action Steps
Double Down. If you've been distributing 50 flyers for two hours/week at five apartment complexes and getting about five clients out of it, double down on your efforts. Commit four hours/weekly at ten different complexes with the likelihood that for every 100 flyers, you'll get approximately 10 new clients.
Consistency Will Conquer! If your efforts are clearly working, maintain (at the minimum) the same action items and efforts.
Tweak and Improve. If something clearly isn't working, make adjustments and move forward. Test new ideas, e.g., try a different, creative flyer message or area of town.
Reach Your Goal and Go Further. Once you reach your initial goal, set higher goals and go for the moon.
Competition Will Copy
Once you start seeing positive results—so will your competition. They'll duplicate your flyers and specials and suddenly, your numbers will begin to drop off. This is where a lot of business owners get discouraged and stop their increased efforts. Big mistake. Instead, try something new. If your flyers have temporarily run their course, try an e-mail campaign. If that doesn't work, scrap it and try networking. If that doesn't work, give Google pay-per-click sponsored ad words a whirl.
Fear and failure are essential components of success. Don't let them keep you from realizing your dreams. The worst that can happen from failing is that you're back where you started. You don't have to be a marketing major (or Michael Jordan) to make your dreams come true. Start with a vision. Pursue it with passion. Follow the steps listed above and you, too, can become a GOAL DIGGER.
Top Three Goal Digging Tips
Write It Down. Writing down goals significantly increases the likelihood of achieving them. Post them where you'll see them every day.
Map It Out. Start with your big goal and work backwards. Keep your eye on the prize, not on the challenges it will take to win it.
Keep What Works (Scrap What Doesn't). Track your efforts to determine whether they're working. If they aren't, try something different.