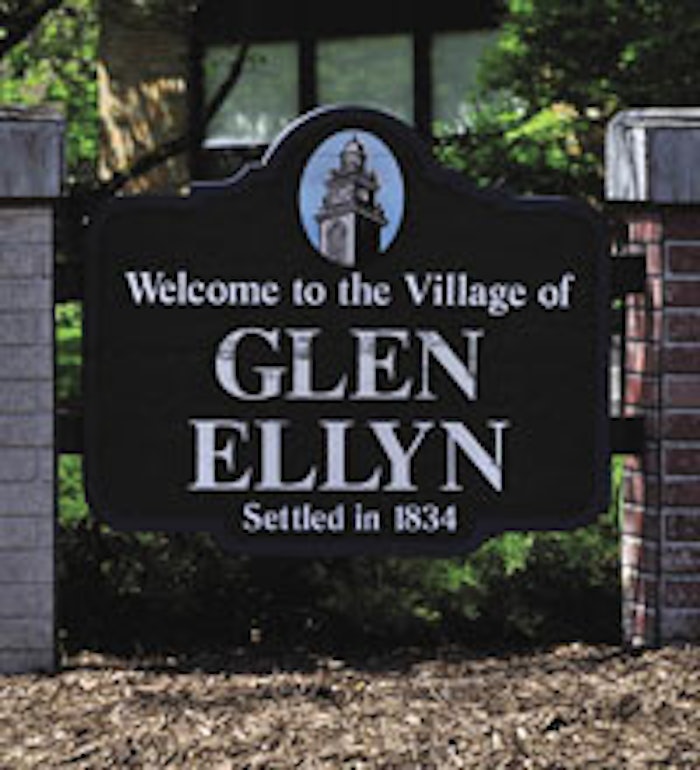 More than 300 people explored the spas and salons in bustling downtown Glen Ellyn, Illinois, for the Chicago suburb's second annual Spa Hop in early February 2012. The event was organized to boost the local economy, enhance community spirit and promote wellness among its residents. "It's a great way to let people know what we're about," says Jori Appleberry, a stylist at Namasté Salon in Glen Ellyn.
Meeting a need
Once the center for community and economic activity, downtown areas have suffered the loss of a variety of businesses to big-box stores and commercial strip malls during the past decades. Glen Ellyn's downtown business district, with its independent retailer base, is one such community that faces enormous competition, ranging from other suburban shopping options to urban retailers in metro Chicago. To help offset this competition, the village—along with its merchants and chamber of commerce—came together in 2006 to create a central business district retail partnership known as the Alliance of Downtown Glen Ellyn. Its purpose is to develop events that bring exposure to local businesses. However, traditional events that were bringing shoppers to the area weren't bringing foot traffic into the local spas.
Alliance executive director Carol White had been trying for several years to figure out how to help more people discover the benefits of the area's skin care and salon businesses. According to White, "Economic data indicates that the sign of a thriving downtown is one that has a lot of successful spas and salons. But people are often shy about trying new spas, not knowing the atmosphere or the people."
The Spa Hop was her solution. The all-day spa event gave area residents—and those from surrounding communities—an opportunity to experience the variety of services provided by local spas. Participants found that the event generated new clients during its first year in 2011, according to White, who was eager to repeat the event this year and will continue to do so next year, as well.
How it works
Eleven spas and salons from the downtown area participated to showcase their products and services. Each designated several services to be offered, ranging from massage, skin analysis and galvanic facial demos, to style consultations, manicures, day-to-night makeup advice and hair treatments. "A variety of products and services are available from the different businesses, and we wanted to be sure that people had the opportunity to experience them in a nonthreatening way," explains White. Each service was also affordable at just $5. "Many people have said that they got to explore new services; it was low-risk/high-reward because it was so inexpensive," she says.
Potential clients followed an e-mailed link to the Alliance website, where they made up to three appointments between the hours of 9 am–6 pm on a designated day. Each appointment lasted 15 minutes, and was built into a 20-minute time block. There was also an option to disable bookings that were back-to-back, allowing for time to get to the next appointment in order to avoid no-shows and tardiness, which were issues at the inaugural event.
One of the major obstacles was the complexity of scheduling that many appointments with 11 different businesses and their team members. Mike St. Marie, founder of Instant Media Services, is an independent contractor who worked with the Alliance to build the Spa Hop scheduling program. After taking input from last year's event, St. Marie scrapped the program and started over from scratch.
"The first year, there was a lot of scheduling confusion, so we tightened that up," he explains. The new online program—developed by St. Marie—had a more user-friendly interface, allowed appointment slots to be filled properly and gave the individual spas more control over their own schedules, as well as access to the information. "Each business had control over the time-blocking and how many technicians they appointed to perform different services," states St. Marie. They also had access to client information in order to follow up after the event. The site partnered with Paypal to allow immediate, online payment and ensure commitment to the appointments.
For the early February event, the ability to book appointments was made available on January 1. According to Namasté's Appleberry, about 80% of the appointments filled up rapidly. However, there was still some availability leading up to the day of the event, allowing some spas to take walk-ins. "Walk-ins were often able to schedule a service for later in the day, so they returned after spending time downtown," she explained. "It was all about timing."
Once scheduled, it was only a matter of enjoying their services and taking home a swag bag, sponsored by a local realtor and filled with goodies, such as samples and service discounts. Between treatments, clients shopped and ate downtown, as well. Two area restaurants teamed up with the spas to offer lunch and dinner specials for spa-hoppers. "People got to enjoy our downtown, and many spent money in nonparticipating stores, as well," explains White. "Many spent the entire day downtown."
The Alliance, funded by The Village of Glen Ellyn and local downtown businesses, received the money paid for services, in part to recoup the advertising costs, which included social media, a monthly e-mail newsletter and print advertisements in community publications. The Alliance also promoted the event through text messaging, offering a chance to win a $100 gift certificate to a spa of the winner's choice. The entries were gathered beforehand, and the contest was conducted during the event.
In addition, participating businesses had the option to promote the event individually. Several spas handed out fliers and sent e-mails to clients, encouraging them to try something new—a spa service, for example, if the recipient was traditionally a hair client.
A success story
Participants in the Spa Hop nearly doubled this year over the previous year—from 177 to more than 300—resulting in 425 booked appointments throughout the all-day event. Attendees came from the local community, as well as surrounding areas.
Namasté Salon, an Aveda Concept Salon, was one of the 11 participating businesses, and it offered three treatments. "We had too many options last year, so we reduced it to ones that we knew clients could relax during and not feel rushed," explains Appleberry. Throughout the day, Namasté fulfilled 50 appointments—the majority of which were new clients. The most popular was a stress-relieving treatment, which is traditionally an added-value service with any full-service treatment. It included an aromatherapy journey to a selected scent, which was then used for a shoulder, neck, head and hand massage. The response was incredibly positive.
As much as possible, the team members at Namasté provided each client with the full spa experience, offering comforting hot tea and water, as well as apple slices served by a local nutritionist. Each client also received a coupon to return for a full service—one for themselves and one to give to a friend.
Appleberry points out that word-of-mouth allows the Spa Hop to go beyond those who attended. "Ultimately, our goal was that half would return, but even if they didn't, we hope that they tell others about their experience," she says. A month later, about 35% of those clients introduced during the Spa Hop have returned for a full-service treatment.
Considerations
For some smaller spas, it was difficult to get the volume more well-known spas experienced. Andrea Nierhoff of Shear Pandemonia, a six-chair salon, offered clients two options: a blow-dry with styling, and a 10-minute, half-face demo of a galvanic spa, an at-home treatment that can be purchased from the business's retail area. Although all the appointments available were filled, Nierhoff didn't have the staff to bring in as many potential clients. As a result, she didn't see a return on the investment. "We found there just wasn't enough time to show what kind of quality hair care services we offer," she states. Nierhoff is also concerned that the express appointment didn't allow her team to meet client expectations.
There is some flexibility in the way appointments are set up, however, and each spa owner has to make the determination about what will work best. Nierhoff explained she did have one client who had extra time built in, providing more opportunity to demonstrate the product and talk about the services available, making for a positive encounter. However, others were in a hurry to move on to their next appointment and didn't seem to want to take the time to have the full experience.
Nevertheless, Nierhoff plans to participate in the future. "The event is great for the community and brings new people to our area," she says.
Working together
One of the keys to a successful event was the Alliance working together as local business owners, uniting as a whole to share their passion with the community. "Each of the spas is so different, with a variety of atmospheres, product lines, services and so on, to set them apart and to draw different clients," says Appleberry. "There's no reason to be competitive; instead, we work together and support one another." Other participants in the Spa Hop included Cheveux Salon & Day Spa, Cosmo's Beauty Bar, Escape Salon & Spa, Jazz Salon, Linea Hair Salon & Day Spa, Salon Estem, Skin Solutions, and Teas & Toes. The Spa Hop and other Alliance events, such as a Wedding Walk and Shops & Hops, featuring live music and open shops, are a great way to help people get to know the area. "They see the spas and see the neighborhood and other shops and businesses; it's a new experience," says Appleberry.
By planning such events to heighten the awareness and visibility of downtown Glen Ellyn, it becomes a destination for shoppers and diners, not only for residents, but also for visitors from surrounding communities and the metro area. What kind of success would your area experience from this type of event? For Glen Ellyn: "It's a win-win for the community and local businesses, including our incredible spas and salons," says White.
Sara Mason is a freelance writer located in the Chicago area. She is a former associate editor of Skin Inc. magazine and former managing editor of GCI magazine.