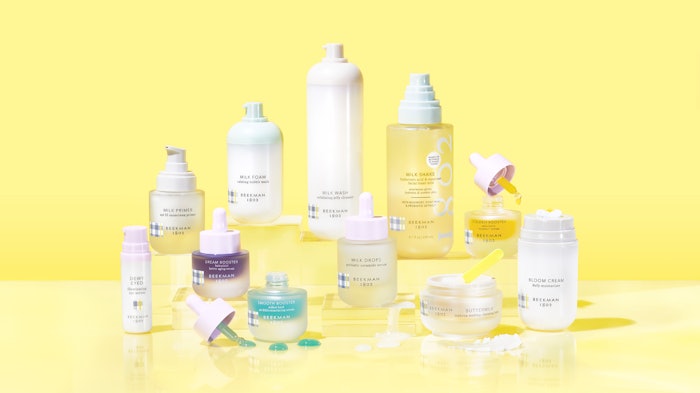 Photo courtesy of Beekman 1802
Beekman 1802, the goat milk skin care brand, announced that its Clinically Kind line is now available to luxury spas and resorts nationwide. Developed in-house by a team of cosmetic chemists, the line features goat milk, a single ingredient with macronutrients that feed a healthier microbiome, making it ideal for sensitive skin. 
Related: The Benefits of Goat's Milk in Skin Care
After the success at retail boutiques and its flagship shop in New York, Beekman 1802 is now supporting spas with professional products, protocols and training.  
Beekman 1802 received Certified Microbiome-Friendly seals from independent certification institute MyMicrobiome, for multiple products and for goat milk, making it the first brand to ever receive the seal for an ingredient. The Clinically Kind line features 34 key nutrients found in nourishing goat milk to ensure skin's long-term health and a balanced microbiome. 
Beekman 1802's in-house sales team will be working with Brand Uncover, a curated community of indie and prestige brands. "We are thrilled that Beekman 1802 has joined Brand Uncover. The goat milk skin care line checks all the boxes for luxury spas and resorts—beautiful packaging, proven efficacy and a commitment to sustainability and social impact," said co-founder Gina Jacoby-Clements.