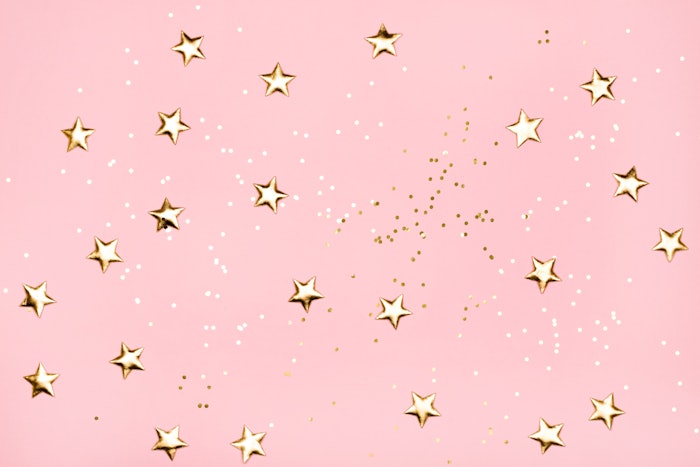 It's official! We've got the list of winners and finalists for the coveted Reader's Choice Awards 2022. After a successful round of nominations and voting, the results are finally in, and we can't wait to share the top products on the market for 2022. 
We wanted to thank all of the participating brands and readers who took part in the nomination and voting process. As the leading source for spa professi­onals, it was important for us to recognize product excellence in this industry.
The results can also be found on our recent Instagram live, available on Skin Inc.'s Instagram page, as well as our daily e-newsletter. We will all get to know the winners even more when they are profiled in our December 2022 issue. 
Winners & Finalists
New Product
Winner: DMK Cryo Pro-X
Finalists: Skin Script Golden Honey Nourishing Mask and Sorella Apothecary Tinted Dew Drops
Acne Product
Winner: Face Reality 8% L-Mandelic Serum
Finalists:  Lira Clinical ICE Clear Stick and Eminence Organic Skin Care Clear Skin Probiotic Masque
Peel
Winner: Skin Script 10% TCA Depigmentation Peel
Finalists:  DMK Micro Peel and Rhonda Allison Hibiscus Peel
Moisturizer
Winner: Eminence Organic Skin Care Monoi Age Corrective Night Cream
Finalists: Lira Clinical BIO Caviar Creme and Sorella Apothecary Blueberry Milk Moisturizer
Sunscreen
Winner: DMK Nutra Screen
Finalists: DermAesthetics UV Shield and Pevonia Hydrating Sunscreen SPF 40
Toner
Winner: Sorella Apothecary Watermelon Mint Hydrating Mist
Finalists: Eminence Organic Skin Care Stone Crop Hydrating Mist and Rhonda Allison Antioxidant Defend Tonic
Mask
Winner: Viktoria De'Ann Peptide Cosmeceuticals Pepti-Nano Mask
Finalists: Face Reality Hydrating Enzyme Mask and Bioelements Collagen Rehab
Cleanser
Winner: Eminence Organic Skin Care Clear Skin Probiotic Cleanser
Finalists: Skin Script Green Tea Citrus Cleanser and Sorella Apothecary Apricot Mango Cleansing Milk
Body
Winner: Lira Clinical Spa Nourishing Oil
Finalists: Pevonia Crepe-No-More Body Cream and Dr. Dennis Gross Alpha Beta Body Peel Professional System
Anti-Wrinkle
Winner: Rhonda Allison Ageless
Finalists: Dr Dennis Gross Advanced Retinol + Ferulic Intense Wrinkle Cream and Environ Hydro-Lipidic 3DSynerge Filler Creme
Brightener
Winner: Skin Script Glycolic + Retinol Pads
Finalists: Viktoria De'Ann Peptide Cosmeceuticals Pepti-Correct-HP and Control Corrective Beyond Brightening Complex
Sensitive Skin
Winner: Rhonda Allison C-Stem Cell
Finalists: DMK Beta Gel and Sorella Apothecary Rehab Recovery Mask
Product for Men
Winner: DermAesthetics DNA Matrix Serum
Finalists: Cosmedix Shineless Oil Free Moisturizer and GM Revolution Signature Cleanser
LED Device
Winner: Celluma iPro
Finalists: Ward Photonics UltraSlim and ZAQ Facial Rejuvenation Device
Facial Modality
Facial: DiamondTome NewApeel
Finalists: 7eWellness Myolift 600 and Heaven's Melody Ultrasonic Skin Scrubber
Microneedling Tool
Winner: Environ Cosmetic Gold Roll CIT
Finalists: DermAesthetics DX Micro Needling Roller Kit and Crown Aesthetics SkinPen
Facial Tool
Winner: Sorella Apothecary Glacier Ice Globes
Finalists: Rezenerate NanoFacial WandPro and Bio France Lab Cryo Freeze Globes
Wax
Winner: Lycon Lycojet Lavender
Finalists: Cirepil By Perron Rigot Blue Wax and Caronlab Brilliance Wax
Sugar
Winner: Tamara's Sugar Signature Hair Removal Sugar Paste
Finalists: Sugar of the Nile Sugar Paste and Sweet & True Pro Sugaring Paste
Hair Removal Prep
Winner: Cirepil By Perron Rigot Pre Post Depilatory Oil
Finalists: ilike Organic Soothing Herbs Micro Polish and Lycon Lycotane Cleanser
Hair Removal Smoother
Winner: Lycon Pinkini Finishing Lotion
Finalists: Cirepil By Perron Rigot Purifying Blue Lotion and ilike Organic Soothing Herbs Serum
Lashes
Winner: Revitalash Advanced Pro Eyelash Serum
Finalists: RefectoCil Lash Lift Kit and Hawrych MD Lash Advanced Eyelash Enhancer
Lash Extensions
Winner: Elleebana Volume Eyelash Extensions
Finalists: Eyemimo Cluster Eyelash Extensions "Here Comes The Bride" and Illumino C Curl Mixed Tray
Brows
Winner: Rapidlash Rapidbrow Eyebrow Enhancing Serum
Finalists: Elleebana Brow Henna and Hawrych MD Advanced Eyebrow Enhancer
Spa Supply
Winner: Lycon Lycopro Duo Professional Wax Heater
Finalists: Revitalash Precision Tweezers and Eminence Organic Skin Care Fan Brush Applicator
We are so excited to celebrate the best and brightest in the industry that continue to set the standard for skin care products. Here's to another year of innovative companies and creations.