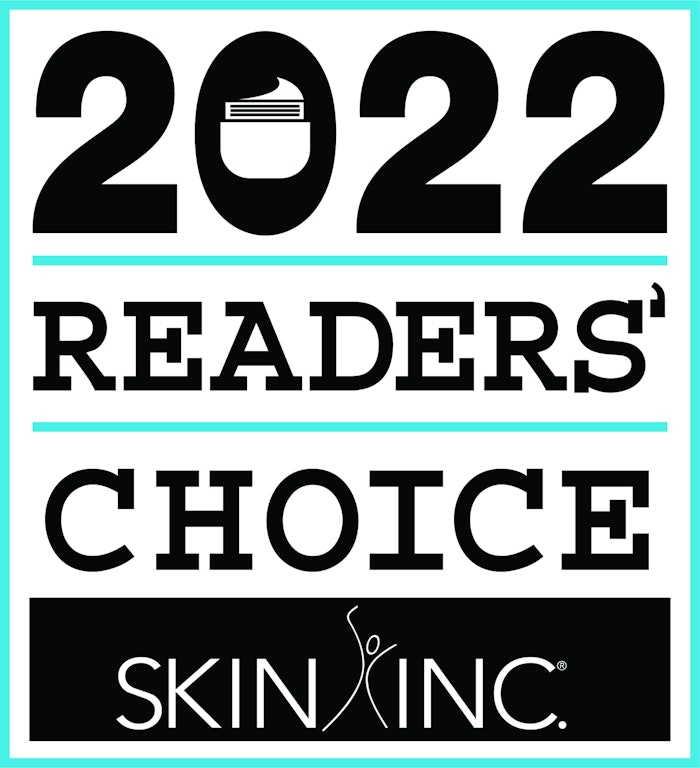 Skin Inc.'s Readers' Choice Awards have officially come to a close, meaning it is almost time to announce the winners and finalists for the 2022 year. The second ever annual Readers' Choice Awards was very successful in having a bountiful amount of nominations and very eager voters. Now that the results are in, we can't wait to share the exciting news on the best products in the biz for 2022. 
We will be announcing the awards in a few different ways: 
Live Announcement
Tune in live to Skin Inc.'s Instagram page on November 1, 2022 at 1 p.m, CT for the very first announcement of the 2022 Readers' Choice Award winners and finalists. Maggie Walker, the associate managing editor of Skin Inc., and Marisa Sobotka, the associate editor of Skin Inc., will be conducting this live announcement. 
Print Announcement
The results will also be announced on www.​skininc.​com and in our daily e-newsletter. We will all get to know the winners even more when they are profiled in our December 2022 issue. 
We want to thank all of the brands and readers who participated in the nomination and voting process. As the leading source for spa professionals, it was important for us to recognize product excellence.
Ensure you don't miss the LIVE announcement by following our Instagram here. We can't wait to celebrate the top leaders in the industry that continue to set the standard for skin care products.