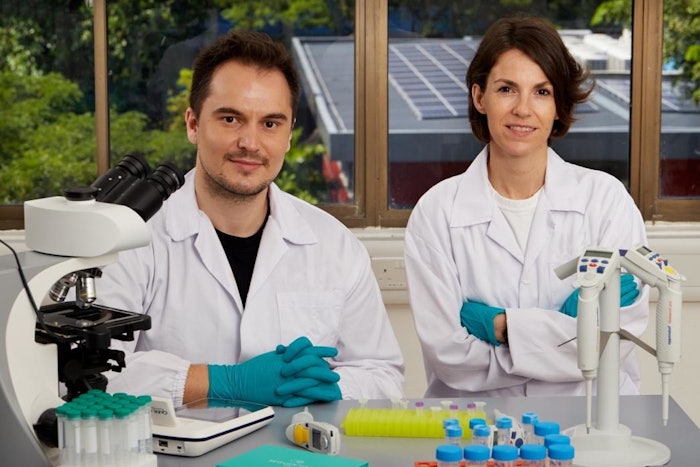 Sequential Skin Ltd. announced the debut of Sequential Bio– an in-vivo microbiome testing solution for companies across beauty and personal care to better understand the effects of ingredients on the body's microbiome in real-world conditions.
Related: Researchers Develop 3D Printing Technique for Skin Equivalent
Sequential Bio's highly sensitive assays provide absolute quantification of the microbiome, rather than just relative abundance. This allows for higher resolution of key species and strain-level.
Oliver Worsley, Ph.D., CEO and co-founder of Sequential Skin, said, "In today's world where the rising demand for transparency is becoming more and more important, and the effects ingredients have on the body are increasingly scrutinized, being able to test consumer products is critical. With the launch of Sequential Bio, companies now have a proven in-vivo capability, and we are looking forward to helping more clients to create microbiome friendly products while increasing consumer trust."
Some companies already participating in the in-vivo microbiome testing includes Cultured Biomecare and Vavin Skincare.
Rob Calcraft, founder of Cultured Biomecare, said, "Utilizing the Sequential Bio solution allowed us to conduct tests in real-world conditions on consumers. This novel in-vivo testing was pivotal for us as it validated our products as not just friendly, but also showed how beneficial it was for the skin microbiome. The Sequential Bio team was great to work with - knowledgeable, insightful, and thoroughly professional. We will definitely be working with them again."
Lavienja Schreurs-Braam, Ph.D., founder of Vavin Skincare, said, "Sequential Bio has helped us further our understanding of the intriguing world of the skin microbiome. By using their quality analysis, we were able to confirm we are on the right track with developing skincare products for a healthy skin microbiome."