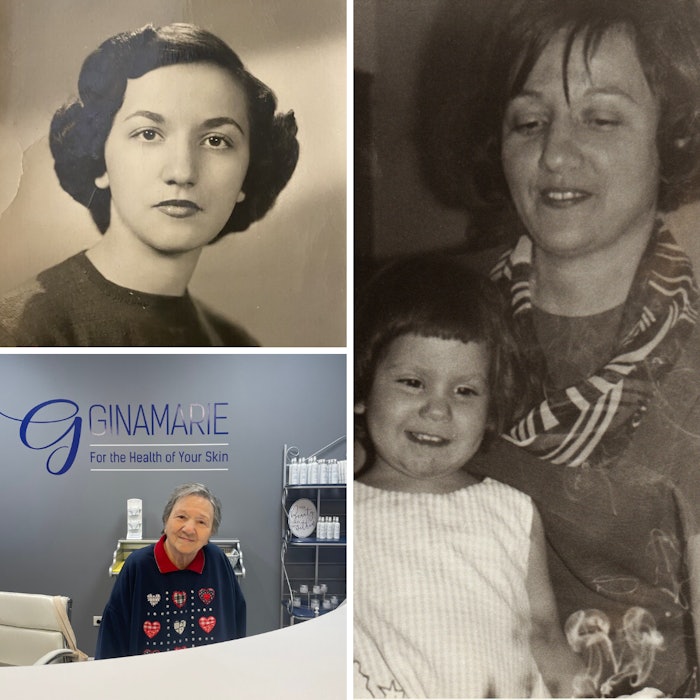 Filomena Arends, the founder of GinaMarie, died, according to a statement made by the company. Arends had more than 60 years of experience in the beauty industry; operating the first cosmetology school in the Chicago suburbs, opening Woman's World Spa and developing the GinaMarie product line.
Related: Stories Of Success... Gina Marie McGuire
Arends started the company in 1978, naming it after her only daughter, Gina Marie. She developed the line with the intention of offering personalized skincare products and professional treatments aimed at improving the health of our clients' skin. My mother's passion was to educate others about the health of their skin from a holistic perspective so that they could have the understanding and awareness she did not have so many years ago, according to the company.
"Filomena was revolutionary for her time and was a phenomenal businesswoman, entrepreneur, educator, mother, grandmother, sister and friend," GinaMarie said. "We are so very grateful that she paved the way in the beauty industry and was passionate and fully committed to everything that she did. Her mission was to educate both consumers and professionals about treating skin from a holistic perspective."