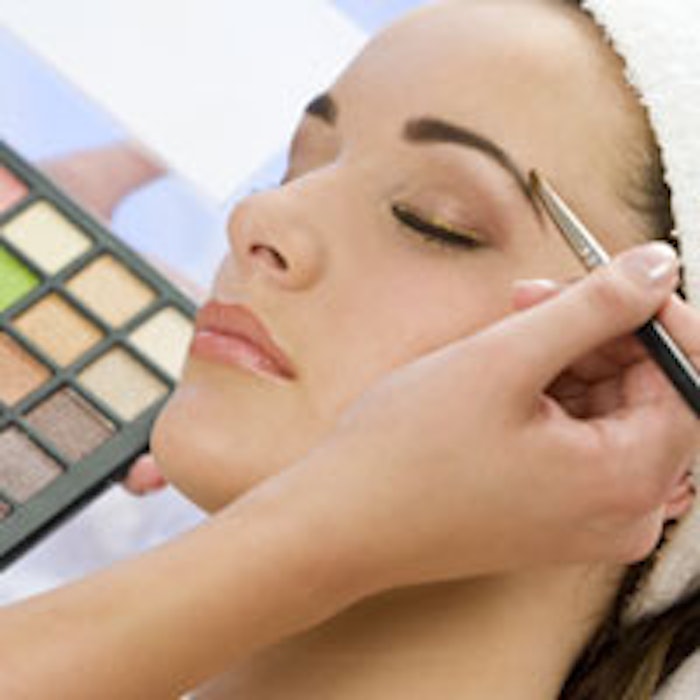 In today's beauty and celebrity influenced world, media, theatre, TV and fashion makeup is one of the fastest growing training areas with demand from students reaching an all-time high.
CIDESCO International is calling all colleges and schools, who would like to broaden their scope of teaching and reach out to new students, to add the new CIDESCO Media Make-up Diploma to their programs.
The new diploma incorporates the basic CIDESCO Make-up Diploma, but extends the syllabus to satisfy the needs of the evolving industry and the new generation of makeup artists. This includes incorporating the latest and greatest research tools to educate students to the highest possible level.
The CIDESCO Media Make-up Diploma will give students the leading edge in the industry supported by the reputable CIDESCO Diploma. This is marked by a highly qualified team of professional examiners, recognized internationally. It will also enable them to produce a valuable portfolio of work which will add value to their opportunities for future employment.
CIDESCO International's aim is to set the world standard in beauty and spa therapy. This ethos enables CIDESCO to bring you this latest qualification, which will attract new students to your school or college, as well as help to make your students' dreams become a reality.
Colleges and schools who would like to specialise in Media Make-up or require further information, please contact CIDESCO International Head Office at info@cidesco.com or visit www.cidesco.com.