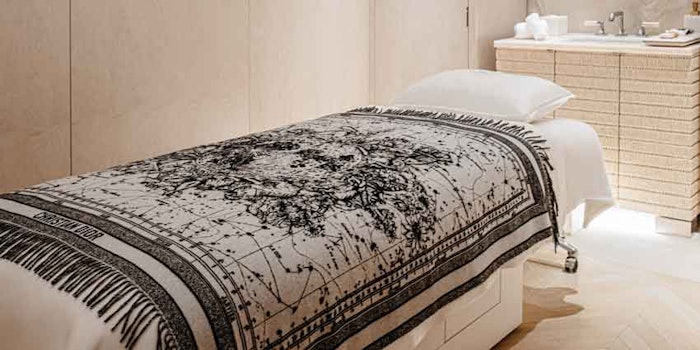 Four luxe resorts have recently opened, along with high-end spas to enhance guest wellness. 
Rosewood Hotels & Resorts is opening its first South American destination: Rosewood São Paolo in Brazil later in 2021. The upcoming hotel will incorporate Rosewood's Asaya wellness concept in the form of a six-treatment-room spa, with a fitness center and two swimming pools (one rooftop pool and one set within the hotel's lush gardens). The hotel will feature 180 guestrooms and suites, meeting spaces, a wedding chapel and six restaurants and bars. 
This hotel will house several luxurious amenities, the most popular being the Dior Spa. The Dior Spa is designed to recreate the comfort of a Parisian apartment, featuring a sitting room with a fireplace, reading material and a tea service. The spa has six treatment suites, each designed after a moment in Dior's history. Guests can choose from 48 beauty and relaxation treatment offerings.
The Radisson Hotel Group and the Mira Group have partnered to launch Radisson Individuals, opening two resorts in Syracuse, Sicily and Alagna Valsesia, Piedmont.
The Borgo di Luce I Monasteri Golf Resort & Spa is located just outside of Syracuse in southern Sicily. The resort has 102 rooms with ground-floor entrances overlooking the gardens, golf course or interior patios of the ancient monastery. The hotel's Zàgara Spa signature amenities include a floating therapy pod, Turkish bath, salt room and jacuzzi, rain shower, sauna, relaxation area and five treatment rooms, as well as a fully equipped gym. 
The Alagna Mountain Resort & Spa is located in the Alagna Valsesia mountain resort. The resort features 49 suites, with many rooms offering mezzanines and private balconies. The Acqua Bianca Wellness & Spa offers ice waterfalls, a sauna, a Turkish bath, massage cabins, Jacuzzis and a heated swimming pool with vistas of the surrounding mountains.