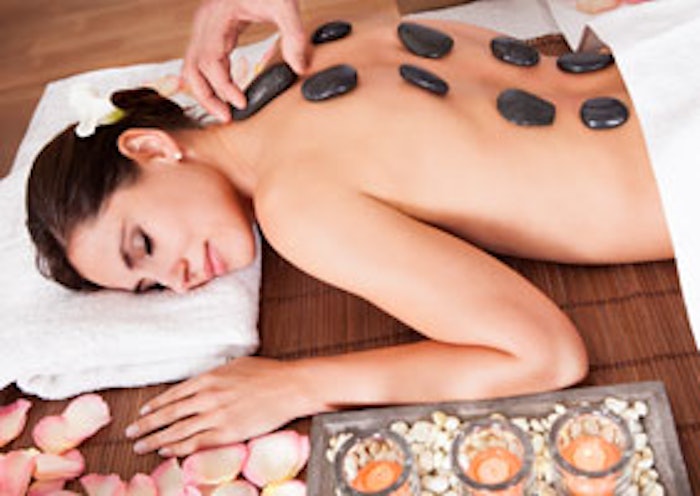 Spafinder Wellness 365 announced the first-ever travel awards program dedicated to honoring spas, hotels, resorts and retreats that offer exceptional experiences and programs to consumers seeking healthy vacations and travel. The new Wellness Travel Awards will be given to the top properties on six continents, in dozens of countries and regions and in numerous special categories, such as "Best for Getting Fit" and "Best New Wellness Travel Property."
The Wellness Travel Awards represent an evolution of the company's popular Readers' Choice Awards, and recognize a rapidly growing demand for healthier travel options. According to recent research conducted for the Global Wellness Institute, wellness tourism is one of the fastest-growing travel categories, already representing one in seven tourism dollars. The market is expected to reach $678.5 billion by 2017—experiencing nearly 50% more growth than global tourism overall.
"People are redefining what they want when on vacation or traveling for business," said Spafinder Wellness 365 Chief Brand Officer Mia Kyricos. "Our research shows they are clearly looking for transformative experiences and environments that leave them healthier when they check out than when they checked in."
Kyricos noted there is a vastly expanded map of travel destinations, from Chile to Cambodia, and choosing a property that offers healthier options is more complicated than simply booking a room. "Our goal is to create new resources, such as the Wellness Travel Awards, that help people make the best choices to feel good and live well every day–especially when traveling."
Global panel to choose award nominees
To ensure the most deserving properties are recognized, a unique two-part approach will be used to select winners. First, a global panel comprised of 26 spa and wellness industry journalists and experts will nominate top candidates in each category. The list of panel members appears below.
After the nominees are aggregated, Wellness Travel Award nominees will be announced on spafinder.com and other media outlets, and consumers will be invited to cast their votes for the final winners.
Spafinder defines wellness travel "as vacations, getaways and business trips that help travelers stay (or get) healthy by offering unique options, such as healthy cuisine or programs, that allow guests to relax and rejuvenate."
Key dates
June 19—Nominees for Wellness Travel Awards named; consumer voting begins.
September 19—Voting ends.
November 3-6—Winners announced during the World Travel Mart in London.
Wellness travel awards nominating panel
Continents noted in parentheses indicate where the headquarters of the publication or business are located. All publications and journalists provide global coverage and are as follows:
Katie Barnes, managing editor, Spa Business magazine (Europe);
Leo Bear, freelance journalist, Telegraph Luxury, Sunday Times Travel magazine, Travel Weekly (Europe);
Mary Bemis, editorial director, Insider's Guide to Spas; founder, American Spa and Organic Spa magazines (North America);
Elena Bogacheva, president and founder, Spa & Wellness International Council; CEO, Spa Priori LLC, Russia (Europe);
Anitra Brown, spa expert, About.com; writer, New York Magazine, (North America);
Julie Keller Callaghan, editor-in-chief and publisher, American Spa magazine (North America);
Sarah Camilleri, editor and publisher, European Spa magazine (Europe);
Sandhya Chipalkatti, editor and publisher, Spa Mantra magazine (Asia);
Catherine Feliciano-Chon, managing director, CatchOn & Company Limited (Asia);
Anne-Marie Cook, editor-in-chief, Spa Australasia magazine (Australia);
Anne Dimon, founder and editor-in-chief, Travel to Wellness Magazine (North America);
Dzigbordi Dosoo, chairwoman, Spa Association of Africa; founder and CEO, Allure Africa Group; host, The Dzigbordi Show (Africa);
Suzanne Duckett, beauty and wellness editor/consultant; founder, The Antidote; editor, Tatler Spa Guide (Europe);
Stephanie Durst, spa travel specialist, Protravel International (North America);
Heather Ednie, editor-in-chief, Spa Inc. magazine (North America);
Nora Elias, editor, Professional Spa & Wellness (Europe);
Jo Foley, editor/writer/author, Financial Times, Conde Nast Traveller, Tatler, Harper's Bazaar, Sunday Telegraph (Europe);
Sara Jones, managing director and editor, Spa Professional México (South America);
Fifi Kao, director and managing editor, Spa China; COO, SinoMedia Publishing (Asia);
Louise Oakley, senior group editor, ITP Business Publishing; editor, Hotelier Middle East (Africa/Middle East);
Si Si Penaloza, contributor, The Globe and Mail, Jetset, NUVO (North America);
Sheetal Rastogi, editorial director, World Spa & Travel magazine (Asia);
Chris Ryall, columnist for a variety of spa and travel publications (North America);
Vivienne Tang, editor-in-chief, Asia Spa magazine (Asia);
Liz Terry, editor, Spa Business and Spa Opportunities magazines; managing director, The Leisure Media Company (Europe); and
Mark Wuttke, principal, The Wuttke Group, LLC; founding board member, the Global Spa & Wellness Summit (North America/Asia-Pacific, Europe).
Learn more at www.spafinder.com.