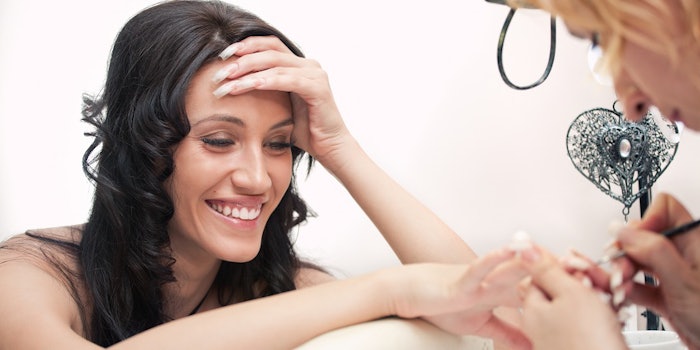 Re'Luxe Nail & Spa Boutique is opening its new West Coast-inspired nail salon and day spa at 512. N Franklin St., in Chicago's River North neighborhood.
"We are filling a niche that you find only if you travel to the east or the west coast." - salon owner Jasmine Clayton
Champagne and Chocolate
Among their most popular treatments are their unique pedicure combos. Some recent combos include champagne, hot chocolate and peppermint infused treatments. For each treatment, they add the signature ingredient to the lotion, scrub and massage oil, which is then used in the pedicure bowl. 
In addition to their nail services, they offer a full-range of spa services such as body waxing, eyebrow tinting, microdermabrasion services and semi-full and full eyelash extensions.
Scatching That Coast Itch 
Setting itself apart from local spas, Re'Luze prides itself on its West Coast connection. Everything from the receptionist desk to the pedicure chairs were custom made to have a West Coast vibe. 
When asked how this sets them apart from local spas, salon owner Jasmine Clayton said, "All the salons in Chicagoland are essentially the same, so we are filling a niche that you find only if you travel to the east or the west coast."