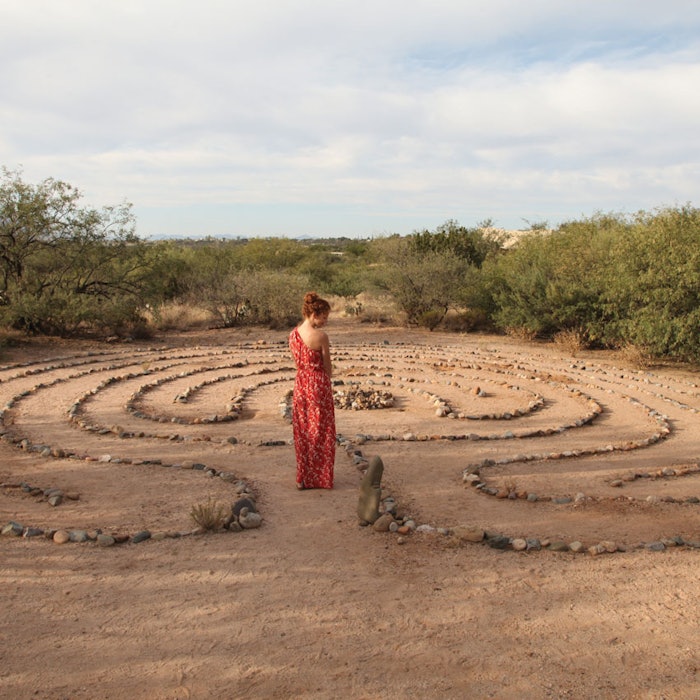 Miraval Resort & Spa combined innovative technologies and techniques with authentic practices and natural ingredients to create six signature spa experiences, which will join its offering of over 100 treatments. There are two new additions to each of the body renewal experiences, energy rituals and skin care treatments, as described below.
Body Renewal Experiences
Crystal Salt Serenity. This treatment soothes away stress and rebalances the body with a deeply refining salt and oil scrub, followed by an advanced massage using warm Crystal Salt Stones and a therapeutic scalp massage. ·
3-in-1 Detox and Firm Treatment. During this specialized firming treatment, the body's skin is first smoothed with a salt and oil scrub and then cocooned in a detoxifying algae wrap. A deeply stimulating, contouring massage that uses colonic stomach movements and lymphatic drainage completes the treatment.
Energy Treatments
Intuitive Massage. Influenced by Native American spirituality and Peruvian Shamanic studies, this massage incorporates spiritual wisdom, sacred plants, artifacts and natural objects into bodywork for a truly moving experience.
Pachamama Medicine. Inspired by Incan Shamanic traditions, this ceremony celebrates and utilizes Pachamama's (Earth Mother's) bountiful energy to strengthen the mind-heart-body connection. The treatment combines chumpi stones to balance energy with healing techniques that restore the body.
Beauty Treatments
Desert Rose Radiance Facial. Reawaken skin's vitality and reveal a smooth, supple and visibly youthful complexion with this treatment featuring a massage with cool rose quartz crystals that tones and lifts facial contours.
Become a Maharani (Hindu Queen) for a Day. The art of applying henna on hands and feet is known as Mehndi and it is a very old custom and ancient Asian art form. These realistic, non-toxic henna (temporary) tattoos are designed in the USA and harness healing energies. 
"Over the course of its 20-year history, Miraval has continued to innovate in the spa space, creating revolutionary treatments that have truly shaped the industry," said Cecilia Hercik, director of Spa. "Our new treatments illustrate our unwavering commitment to offering guests the latest in spa and reinforce our longstanding reputation as a thought leader in the industry."