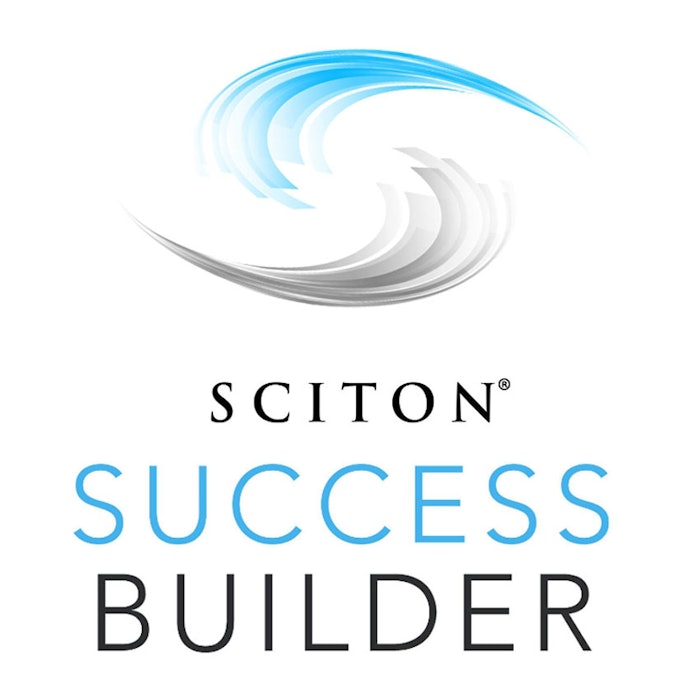 Sciton has unveiled its newest practice support program in order to generate practice revenue and patient traffic for the esthetics industry. Success Builder offers four specialized pillars for its customers to choose from. Clinical training, marketing tools, business development and Sciton-sanctioned tools and courses are provided along with preferred pricing that a customer can only get through Success Builder.
JOULE laser system treatment, upon initial purchase, gave customers the ability to earn Success Builder points which they can use to buy offerings at a later date. Customers also received a booklet filled with dozens of offerings with the delivery of the JOULE system. With the program, customers have been able to take additional clinical training courses, redesign their marketing materials and website and experience preferred pricing with industry partners.
"Physicians can use Success Builder points to come to my clinical preceptorships and learn advanced hands-on resurfacing techniques. But they can also use them for improving their search engine marketing, patient materials, and overall business development. Participating in Success Builder is going to be key to developing a successful practice," said long-time Sciton customer, Dr. Jason Pozner, owner and plastic surgeon at Sanctuary Medical Center in Boca Raton, Florida. "It's a testament to their commitment to us as physicians."