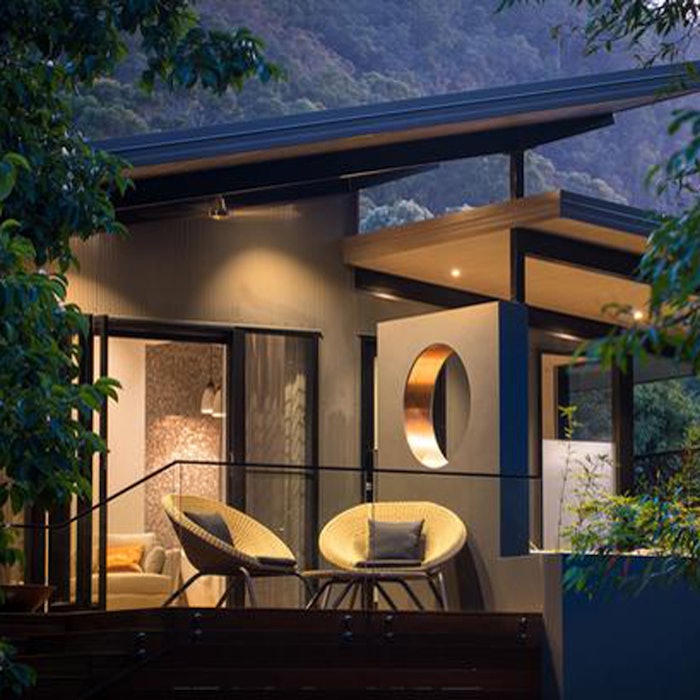 The Gwinganna Resort in Queensland, Australia unveiled three new meditation suites, each of which including a yoga mat, meditation cushion and an iPod loaded with meditation sessions and music.
The Meditation Suites have been custom designed to focus on mindfulness. With soft colors, a spacious open plan design and plenty of natural light, the suites have a serene outlook and enhancements for meditation and yoga practice in a private oasis.
In addition to the above, the suits also have a king size bed, bath and shower, private laundry and private deck and day bed. Guests are also given reference materials and a meditation timer
The suites are designed spacious and open, and are located close to a billabong in an orchard where wallabies are seen daily.