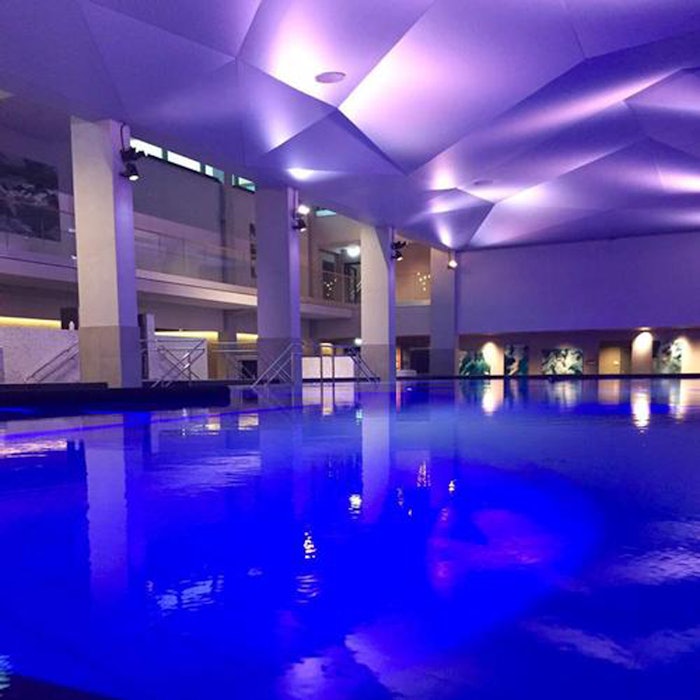 The Well, a new three-story, 113,000 sq ft spa complex just outside Oslo, Norway, is now open to the public. The privately-owned spa, now the largest in Norway, includes areas designed to give guests a different cultural spa experience, like a Japanese Onsen or a Nordic Laconium.
The Well includes 16 cabins with saunas and steamrooms, 24 showers, a large water grotto, two whirlpools, 10 foot basins, an ice fountain, an onsen pool, an indoor pool and 16 treatment rooms.
For more information on The Well, check out the full story at spaopportunities.com (source).