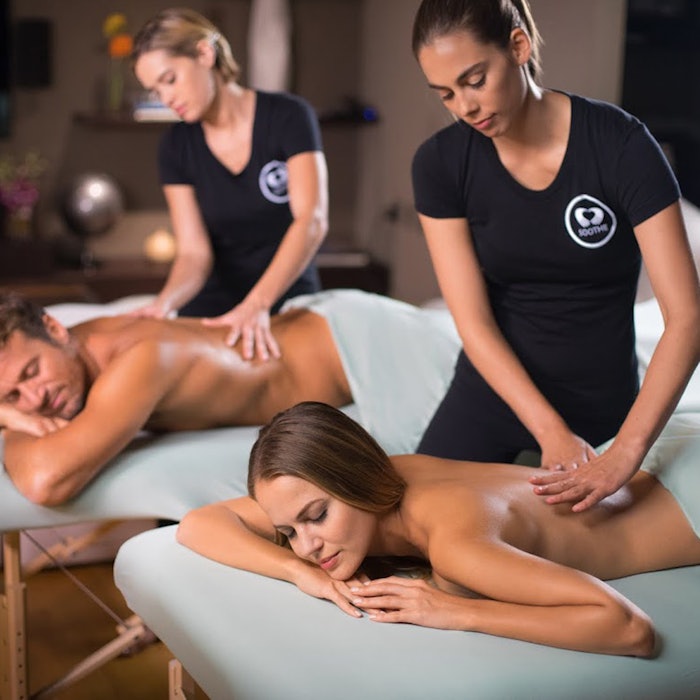 Soothe is a new mobile service and app that allows clients to book a same-day appointment in their home, office or hotel room, and the brand announced its new availability in Chicago, Illinois.
The massage therapists are able to travel to any area within the city of Chicago and any surrounding neighborhoods. The service also offers a choice of Swedish, deep tissue or sports massages to singles or couples, in either 60, 90 or 120 minute sessions. Appointments are offered between 9am and midnight every day, with fixed prices regardless of type of massage desired.
The app is currently available to download on any iOS or Android device, and currently serves Los Angeles, Orange County, Miami/Ft. Lauderdale, Phoenix/Scottsdale, Austin, San Diego, San Fransisco, San Jose, Washington D.C., Seattle, Dallas and Chicago.