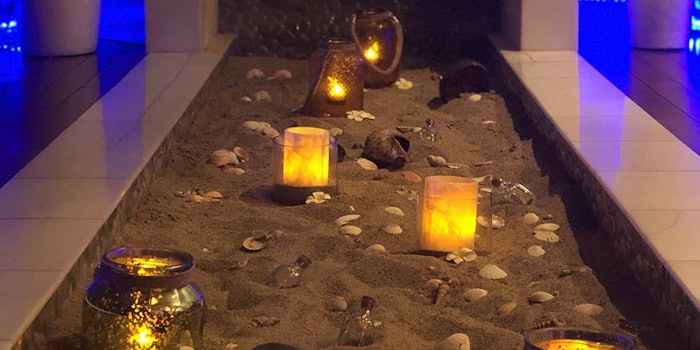 An East Asian-inspired spa has opened—in the heart of Chicago.
Essence MedSpa + Wellness Center, the brainchild of Islam Ibrahim and Amal Elbahnasawy, draws on East Asian and Balinese traditions for its treatments. These include Botox, plasma rich platelets, lip injections, massages, scrubs and wraps, facials and more.
Treatments utilize organic skincare line ARTISANskin, based out of Bali. "The authentic experience we are delivering to our guests from Balinese ingredients in our services to a Balinese Temple ritual before treatments, sets apart this spa brand in a way to be admired," said Elbahnasawy. "I'm extremely proud to be a part of Essence."
The 25,000 square foot space includes a cedar wood sauna, eucalyptus aromatherapy steam room, locker and shower rooms, and a beach relaxation lounge.
"The idea of creating an exotic island getaway in the middle of Chicago was an easy decision to make," said Ibrahim. "We are focused on delivering an exceptional spa experience to our customers and are grateful for the overwhelmingly positive feedback and press we've received over this project so far."