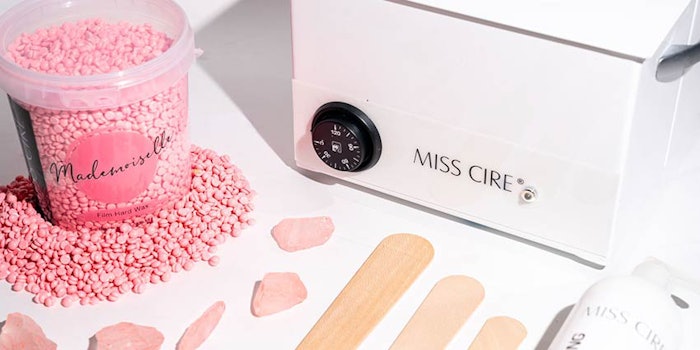 Miss Cire has recently expanded its line of hard waxes. The newest additions to the Miss Cire Hard Wax Collection include the Besame Mucho, Hello Gorgeous and Hairy Days Are So Over.
Besame Mucho is a clear, hypoallergenic, cruelty free, film hard wax, specifically recommended for sensitive skin and sensitive areas. It has no colorant and fragrances. It is already offered in tablets but will be available in beads.
Hairy Days Are So Over is a hot pink, hypoallergenic, cruelty free film hard wax for sensitive skins and sensitive areas. Finally, Hello Gorgeous is a purple, polymer-based film hard wax for all skin types.
"Our stripless hard wax ensures there is never an irritation, blisters, or redness...these new products are gentle and tender enough to do a Brazilian wax or a facial wax, but resilient enough for broader areas with thicker hair as well," noted founder and CEO Matias de Simone.
All Miss Cire products are formulated for any skin type, using high-quality raw ingredients with the main goal to obtain an exceptional waxing experience for a smooth and gentle hair-free skin. The company manufactures wax formulations, wax warmers and depilatory treatments, for any and all hair removal needs. Miss Cire products are available for purchase to licensed professionals only.